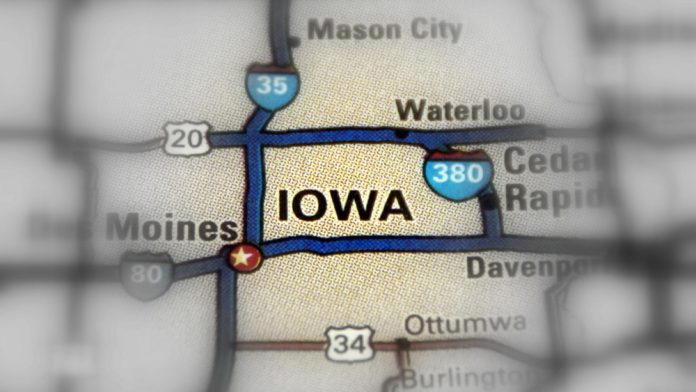 Iowa set a record month for wagering and revenue, with over 90 per cent of the November's bets coming from online platforms.
Generating revenue of $290m in bets last month, $250.4m – 90.6 per cent – of bets made throughout the month of November were made online, producing $16.8m in revenue.
Meanwhile, retail betting generated $26.9m in wagers, creating $2.9m in net receipts.
"The expansion in betting in Iowa over the last three months has set a new floor for the industry," said Eric Ramsey, an analyst for the PlayUSA.com Network, which includes PlayIA.com. "Operators have used the popularity of football to not only attract new customers, but also to expose existing bettors to more diverse forms of betting. The growth this fall will benefit state sportsbooks for the months and years to come."
After another strong showing, Iowa is now a strong December away from reaching $2bn in betting for the year, according to PlayIA, a source for news and analysis of the Iowa gaming market.
Iowa's online and retail sportsbooks generated $287.2m in wagers in November, up 229.5 per cent from $87.2m in November 2020, according to official data. November's handle was up 2.3 per cent from the record $280.9m wagered in October, a month boosted by five weekends of football.
Moreover, bettors averaged $9.6m per day during the 30 days of the month, topping October's $9.1m per day.
In addition, revenue rose 142.5 per cent to $19.7m in November, compared to the $8.1m in the same period last year and witnessed a steep incline compared to the previous month rising 201.2 per cent from $6.6m.
The previous record was $13.5m, set in March. November's gains yielded a record $2.1m in tax revenue for Iowa.
"The removal of in-person registration requirements for online sportsbooks at the beginning of the year was obviously a watershed moment for the state," added Russ Mitchell, lead analyst for PlayIA.com. "But the growth of the last three months has been on another level."
Caesars once again topped the online market with $104m in wagers, yielding $4.7m in revenue. DraftKings was second with $75.1m in online wagering, producing $4.2m in net receipts. Barstool Sports, which launched on November 2, generated $770,576 in revenue and $9.7m in bets.
Within the retail space, Diamond Jo Worth led the market with $6.7m in bets, yielding $2.3m in revenue with Ameristar Council Bluffs second with $5.6m in wagers, leading to $1.8m in net receipts.