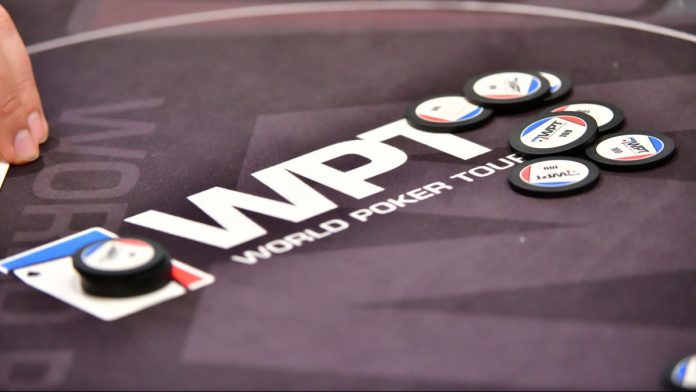 The World Poker Tour has rolled-out a distribution agreement with the Fubo Sports Network, which will make tournament coverage viewable from nearly any device in the US and Canada.
The live, free-to-consumer TV network from sports-first live TV streaming platform fuboTV is set to feature recent WPT tournaments from Las Vegas, Paris, Barcelona and more, spanning over 10 seasons, as well as archived events from its main stops.
"The rich history of the World Poker Tour is something that we continually strive to share with all poker fans," said Johnny McMahon, vice president of WPT Studios. 
"With Fubo Sports Network, viewers can catch classic WPT action on fuboTV or on the many Fubo Sports Networks distribution partners, including Roku Channels, Samsung TV Plus, Vizio Channels and more."
This latest collaboration comes in the midst of the launch of WPT Season XX, which celebrates the 20th anniversary of the World Poker Tour.
"We are eager to crack open the vault of WPT tournament history to share with the poker world," said Adam Pliska, WPT CEO. 
"We are not stopping there. We will supplement with regular additions of new WPT tournament coverage from Season XX and beyond."
Fubo Sports Network is fuboTV's linear TV network dedicated to featuring sports stories on and off the field. Fans can stream for free on LG Channels, Samsung TV Plus, The Roku Channel, Vizio Channels, Sports on Tubi, Plex, Hisense Smart TVs, and XUMO or as part of subscription packages of more than 100 sports, news and entertainment channels.
"We're very excited to present select World Poker Tour matches to Fubo Sports Network audiences," said Pamela Duckworth, head of Fubo Sports Network and original programming. 
"Partners like the World Poker Tour help make Fubo Sports Network a leading destination for a wide range of sports and gaming content that bring the voice of the athlete to fans on and off the field."
World Poker Tour programming joins Fubo Sports Network's line-up of live sports from Lights Out Xtreme Fighting, the South American Qatar World Cup 2022 Qualifiers (CONMEBOL), Liga Endesa, and more.