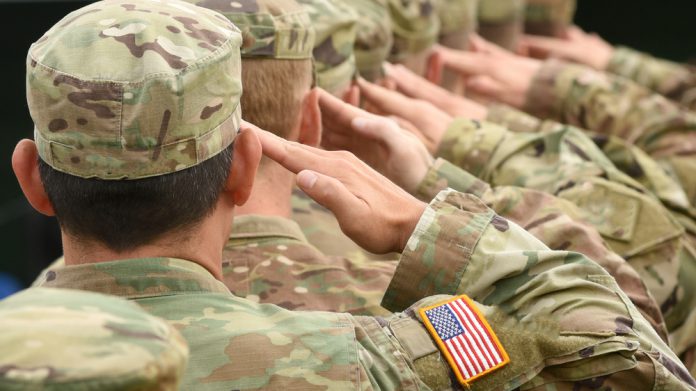 Penn National Gaming has lauded how its properties have "embraced" its myheroes program, which the casino and entertainment operator says has "made it such a success".
Initially launched last year in celebration of Armed Forces Day 2021, myheroes, which has surpassed the enrollment of 100,000 members, is designed to honour active-duty military, veterans and first responders.
In celebration of the milestone, the company has dedicated $100,000 to support local veterans organisations and first responder groups in the communities in which the group operates.
The program, an exclusive, fully integrated extension of PNG's mychoice rewards loyalty program, provides the US' active-duty military, veterans and first responder patrons, and their chosen companion, access to exclusive discounts, offers and unique events across its 44 properties in 20 states.
"The 'myheroes' program is our way of honouring and giving back to all those heroes who have sacrificed so much for our safety. I'm proud of how our properties have embraced this program and made it such a success," said Jay Snowden, President and CEO of Penn National. 
"As we reach this milestone, we're pleased to contribute $100,000 to local veterans and first responder organizations across the country that are helping to make a difference in our communities.
"We look forward to further developing this unique program and supporting our nation's heroes as part of Penn National's ongoing charitable and community outreach."
Last month, Snowden lauded an ability "to deliver impressive results despite the ongoing pandemic," with Q4 revenue of $1.57bn and adjusted EBITDAR of $480.5m exceeding both 2020 and 2019 levels of $1.02bn and $365.4m and $1.34bn and $199.4m, respectively.
Furthermore, the operator also disclosed net income of $44.8m, contrasted to $12.7m in 2020 and a loss of $92.9m two years earlier.
For the full year, revenue of $5.9bn through 2021 represented an increase from both $3.57bn and $5.3bn in 2020 and 2019, respectively, with adjusted EBITDA closing at $1.99bn (2020: $1.09bn & 2019: $1.6bn).