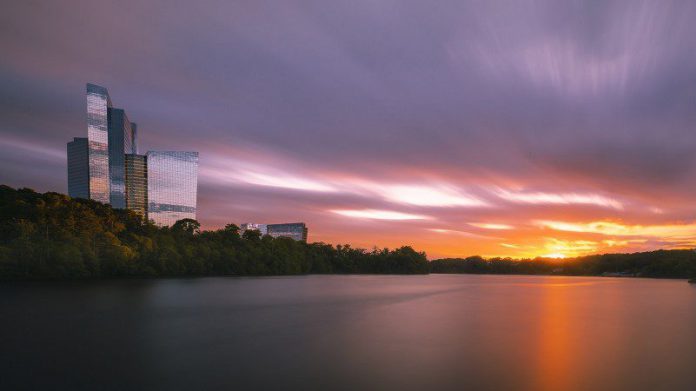 Connecticut's Mohegan Sun is set to debut its retail sportsbook offering this weekend, with Mohegan Gaming & Entertainment playing host to a grand opening of a FanDuel branded 11,000 square-foot space.
The Mohegan Sun FanDuel Sportsbook, located in the old race book, will be home to a 140-foot video wall, over 30 additional hi-res flat screens, six cashier windows, 39 betting kiosks, a mezzanine level, and a full bar. 
The grand opening, scheduled to occur on tomorrow (Saturday 5 March), will come five days before the always anticipated NCAA March Madness basketball tournament gets underway.
The property says that a special parade is set to kick the festivities off, with guests including world-renowned ring announcer Michael Buffer, former Heavyweight champion Larry Holmes, and ex-New England Patriot linemen Max "Big Country" Lane and Dan Koppen, as well as former NFL wide receiver Chris Hogan.
"We're beyond excited about this new venue which completely transforms Mohegan Sun's old Race Book space into one of the largest and most dynamic FanDuel Sportsbook's in the United States," Jeff Hamilton, president and general manager of Mohegan Sun, has previously said of the sportsbook offering.
"The all-new Mohegan Sun FanDuel Sportsbook, led by sportsbook general manager, Brad Bryant, becomes the premier venue to wager on and catch a game while enjoying top-notch service inside an incredibly immersive atmosphere.
"We're really thrilled to welcome sports fans out to this new venue, and we plan to have special appearances throughout the year, beginning with our grand opening on March 5."