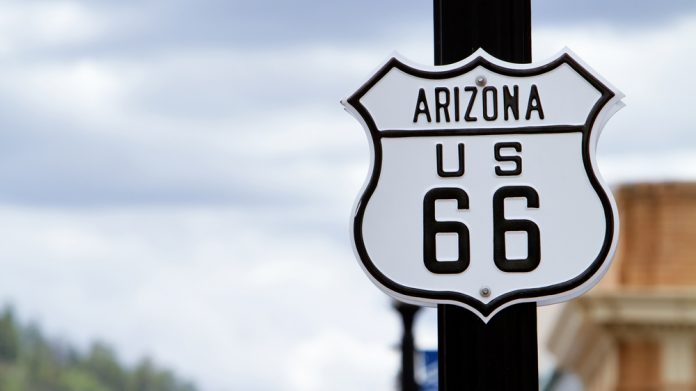 Sportsbooks across Arizona maintained sports betting momentum to end 2021, after falling a fraction shy of becoming the ninth state to generate $500m in wagers during the course of a month.
Arizona's online and retail sports wagering entities drew a record $499.2m in wagers in December, which is up seven per cent from the $466.7m generated in November.
The month's handle topped October's $486.1m, the region's previous highwater mark, as bettors averaged $16.1m per day over the 31 days, up from $15.6m one month earlier.
The Grand Canyon state's sportsbooks, which commenced operation in September 2021, won $39.8m in gross revenue, which was down 23 per cent from $51.4m in November.
After $21.3m in promotional credits, the state taxed $17.3m in gross event wagering receipts which produced $1.7m in taxes for the state.
Through the first four months, Arizona's sportsbooks generated $1.7bn in wagering, $161.1m in gross revenue, and $6m in privilege fees for the state.
"New York broke many of Arizona's records after it debuted mobile sportsbooks, but that shouldn't diminish just how well the state has performed so far," said Eric Ramsey, an analyst for the PlayUSA.
"We expected Arizona to do well when sports betting launched in September, but the market continues to match the highest expectations with results that rival more mature markets, some with much larger populations."
Online sportsbooks generated $494.5m in wagers, or 99.1 per cent of the state's handle in December, with retail offerings taking in the state's remaining $4.7m.
DraftKings continued to hold the market lead with $146m in bets in December that was all online, which is down slightly from $148.7m month-on-month. The operator won $11.3m from December's bets, down from $12.5m one month earlier..
FanDuel crept closer to its rival with $131.1m in wagers, including $128.5m online, which was up from $118m in November and created $11.1m in gross revenue.
BetMGM ($103.8m in wagering, all online; $9.1m in gross revenue) and Caesars ($76m in wagering, including $73.9m online; $5.3m in gross revenue) were the next closest to the leaders.
"Arizona is still a very young market, and no launch is completely smooth," noted CJ Pierre, lead analyst for PlayAZ. "But most of the state's operators are off to a great start, even as promotional spending and other early-market hallmarks begin to settle."