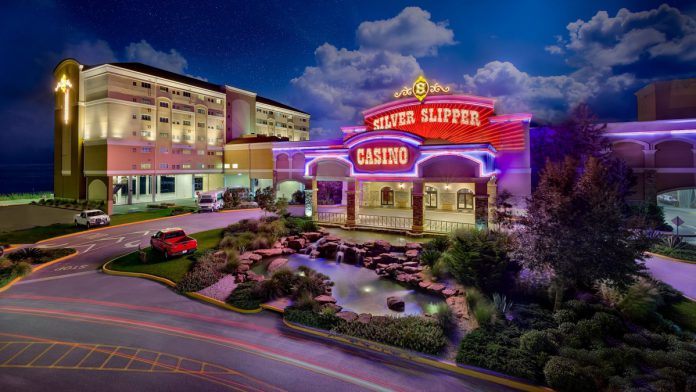 Full House Resorts has stressed pride at the continued growth felt throughout 2021, with the casino operator suggesting that it expects 2022 to be similarly transformative.
The company recently rolled-out land purchases and detailed plans for a temporary facility regarding its American Place construction, with an ongoing development within the Coloradan market also causing optimism.
Daniel Lee, President and CEO of Full House, explained: "While our permanent American Place facility in Waukegan, Illinois, will require approximately three years to construct, we expect to introduce American Place to the area's residents much sooner – this upcoming summer – via The Temporary.
"We have spent several months designing a temporary casino facility and expect to begin erecting the casino structure in the next month, when major components of the structure begin to arrive on-site.
"Our other major construction project, Chamonix in Cripple Creek, Colorado, should continue the transformation of our company when it opens in the second quarter of 2023.
"Our confidence in Chamonix has reached new highs, driven by the success of a recent casino opening in Black Hawk, Colorado, and the significant growth in Colorado's gaming revenues since the elimination of betting maximums in April 2021.
"Chamonix will be the first high-quality casino hotel in Cripple Creek, and we expect it to meaningfully grow the market's gaming revenue and generate a strong return on investment for our company, similar to what has occurred in Black Hawk."
The comments come as the group details a 13.1 per cent revenue increase to $43.3m (2020: $38.3m) through 2021's fourth quarter, with both periods representing a full quarter of reopened operations.
In Mississippi, which comprises The Silver Slipper Casino and Hotel, revenue increased 22.7 per cent to $22.49m (2020: $18.33m), reflecting the relaxation of pandemic-related business restrictions.
Indiana's Rising Star Casino Resort's reported a slight drop to $9.68m (2020: $10.5m) due to adverse hold, while in Colorado, which includes Bronco Billy's Casino and Hotel and, upon its opening, Chamonix Casino Hotel, revenue closed at $5m (2020: $5.4m).
Nevada, which comprises Full House's Grand Lodge Casino and Stockman's Casino, revenue increased 25.5 per cent $4.29m (2020: $3.42m), with on-site and online sports wagering skins in Colorado and Indiana closing at $1.8m, an increase due to one additional entity going live.
Group-wide net income surged 42.8 per cent to $5m (2020: $3.5m), but adjusted EBITDA dropped 19.2 per cent to $7.91m (2020: $9.8m).
For the full year, revenue increased 43.5 per cent to $180.2m (2020: $125.6m), net income closed at $11.7m (2020: $147,000), and adjusted EBITDA secured a 140.2 per cent uptick from $19.7m to $47.2m.
"Due to several years of investments in our properties and in new technology, as well as the hard work of our team in managing expenses, adjusted EBITDA increased to $47.m from $19.7m in 2020," Lee continued.
"All of our segments achieved their highest profits in any of the past five years and some properties, like the Silver Slipper, reached new all-time records for financial performance. It was an extremely strong year throughout the company."