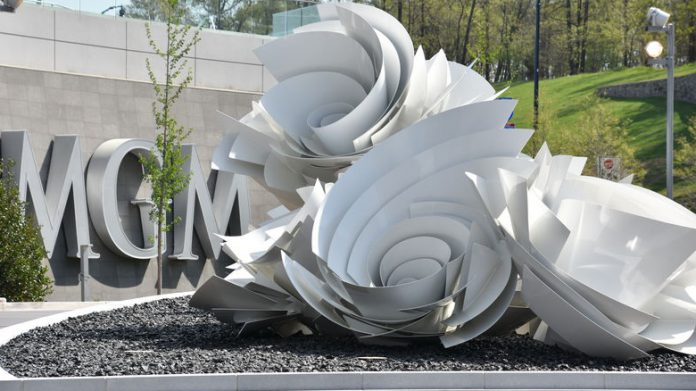 Bill Hornbuckle, Chief Executive Officer and President of MGM Resorts, asserts that the group has reached "another milestone" in the group's asset-light strategy, with a recent land-based divestment proceeding a potential online acquisition.
This comes after the group closed a $17.2bn sale of MGM Growth Properties to Vici Properties, which came just three days before the operator looked to accelerate its digital strategy via a $607m offer for LeoVegas.
"We reached another milestone in the completion of our asset light strategy with the closing of the Vici transaction, allowing us to simplify our corporate structure and bolster our liquidity while deploying capital into growth projects with the highest shareholder return," Hornbuckle noted.
"We announced this morning the tender offer for 100 per cent of the shares of LeoVegas which will allow us to expand into international online gaming with a world class management team, strong IT platform and growth prospects. We remain focused on achieving our vision to be the world's premier gaming entertainment company."
The comments come as MGM reports its financial results for the quarter ending March 31, 2022, during which revenue is reported 73 per cent ahead year-on-year to $2.9bn (2021: $1.6bn).
The casino and entertainment operator says that this was driven by the inclusion of the operating results of Aria and Vdara due to its consolidation in September 2021, but was negatively affected by a decrease in business volume and travel due to the spread of the omicron variant in the early part of the quarter.
However, results are said to have improved overall YoY due to the past year being affected by midweek property and hotel closures, lower business volume and travel activity, and operational restrictions due to the COVID-19 pandemic primarily at the Las Vegas strip resorts.
Net loss attributable to MGM Resorts of $18m compared to $332m in Q1 2022, with consolidated adjusted EBITDA closing the quarter at $670m.
"We delivered a strong first quarter in our domestic operations driven by weekend demand and a better mix of business," Hornbuckle stated.
"Our midweek business is improving with each quarter and our group base is growing after a tough January. The results demonstrate the robust demand for our gaming entertainment offerings with the backdrop of increased sports and entertainment programming in the Las Vegas market."
MGM's Las Vegas strip resorts saw revenue surge 205 per cent to $1.7bn (2021: $545m) with adjusted property EBITDA soaring to $594m (2021: $108m), due to the aforementioned factors.
The operator's regional US operations saw revenue reach $891m through the quarter, which represents an increase of 25 per cent from $711m YoY and 11 per cent from 2019's $804m.
Adjusted property EBITDA reached $313m, up 29 per cent from $242m YoY and 48 per cent compared to the $212m during the first quarter of 2019. The prior year quarter was negatively affected by midweek hotel closures at certain properties and operational restrictions.
Elsewhere, MGM China saw net revenue reach $268m, down nine per cent YoY to $296m and 63 per cent to $734m, with adjusted EBITDAR closing at $26m (2021: $5m). The current and prior year quarters were said to be significantly impacted by travel and entry restrictions in Macau.
"Our strong liquidity position, coupled with our confidence in the long-term recovery of our core business, has allowed us to continue to focus on maximising long-term shareholder value," added Jonathan Halkyard, Chief Financial Officer and Treasurer of MGM Resorts International. 
"To that end, we continued to repurchase our stock in the first quarter, reaching over $1bn during the first quarter of 2022 and we repaid $1bn of notes in March.
"We are disciplined in our approach to capital deployment and are focused on maintaining a strong balance sheet with adequate liquidity, while at the same time pursuing growth opportunities with the greatest return to shareholders."