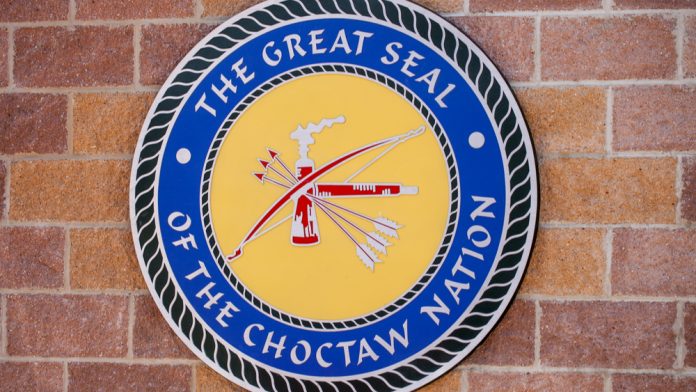 Choctaw Nation of Oklahoma has revealed that its latest gaming property being built in southeastern Oklahoma will be titled Choctaw Landing.
Scheduled to open in late 2023, with its groundbreaking set of June 14, the new casino is being built near Broken Bow Lake and Beavers Bend State Park.
"We are excited to get started on bringing to life what promises to be an amazing entertainment destination for Oklahomans and our friends and neighbours in Texas, Arkansas and Louisiana," said Janie Dillard, Senior Executive Officer for Choctaw Nation of Oklahoma.
"In addition to the gaming, hotel and entertainment amenities, we plan to offer our guests an opportunity to learn more about our history, our culture and what it means to be Choctaw."
Naming the property Choctaw Landing is said to signify a place that "feels like home" to guests, according to the Oklahoma tribe. Moreover, they state it will "serve as an overlook" of the surrounding area and as "a guide" into the history of the Choctaw people.
Hochatown is the site of a historical Choctaw Village and many still live in the area. The design of the mercantile and the resort is also said to reflect the tribe's culture and the property will include historical information about the tribe and feature Choctaw art created by tribal members.
Costing $165m to construct, the property will be four-stories and be 200,000 square-foot of land and will include 100 hotel rooms, 600 slot machines, and eight table games, along with other amenities.
The Choctaw Nation of Oklahoma also stated that the construction of the multi-use property will create more than 2,000 new jobs and is said to have an economic impact of more than $211m.