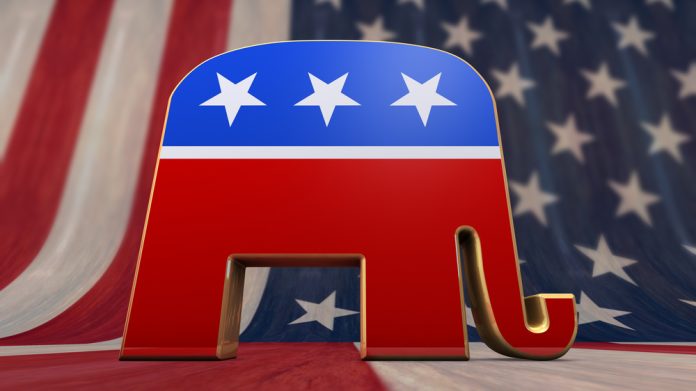 California's Republican Party (CAGOP) has joined its Democrat rival in opposing Proposition 27 as the sports wagering legalisation race in the Golden State heats up.
This came as the CAGOP announced its position on seven initiatives that are set to go before voters in November, in a move which echoes the sports betting stance taken by the Democrats at its executive board meeting in July.
"Prop 27 breaks the promise made to California's Native American tribes to grant them the sovereign right to operate gaming in California in order to improve the lives of their communities across the state," said Jessica Millan Patterson, Chair of the California Republican Party. "We stand with California tribes and oppose Prop 27."
Prop 27, backed to the tune of $100m from Bally's Interactive, BetMGM, DraftKings, Fanatics, FanDuel, Penn National Gaming, and WynnBET, would permit an expansion of online and mobile gambling.
Furthermore, 85 per cent of tax revenues would go to homelessness and mental health programs in the state. The tax rate would be set at 10 per cent, with licensing fees costing $100m per operator.
However, CAGOP also detailed opposition to Prop 26, which would permit in-person sports wagering at 66 tribal gaming properties as well as four horse racing tracks as well as allow additional gambling, such as roulette, at tribal gaming venues. The Democrats had previously gone neutral on Prop 26.
This has previously been labelled as "the most responsible approach to authorising sports betting in California," due to all bets having to be placed in-person, by an opposition sponsored by California Indian Tribes. Major funding also comes from the Pechanga Band of Indians, Yocha Dehe Wintun Nation, and Barona Band of Mission Indians.
 "We stand with California's Native American tribes and reject this threat to their tribal sovereignty." noted Rusty Hicks, Chair of the California Democratic Party. 
"Together, we can send a clear message to out-of-state corporations who seek to exploit California's initiative process for their own gain. The California Democratic Party will connect with 10 million Democrats to defeat Prop 27 in November."