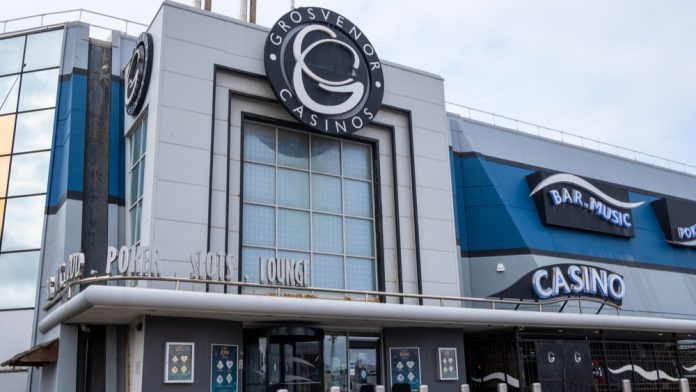 Grosvenor Casinos across London may face closure during this coming weekend after workers, who are members of Unite, voted in a huge majority to take action "to win a fair wage".
This saw around 150 staff members, which it is said are mainly croupiers and dealers but also include waiting and kitchen staff, across seven venues take action.
The trade union has said that "not improving pay is not an option" after a 91 per cent majority rejected bonus payments of £600 and £800 as "totally inadequate amid a grave and growing cost of living crisis". Unite added that it is seeking a pay offer which reflects spiralling living costs
"Here we go again: Grosvenor Casinos is another big money company that is raking it in but refusing to pay its workers a wage that they can live on," commented Sharon Graham, Unite general secretary. 
"It's just not acceptable and this huge vote for action underscores the sense of anger across this workforce. Our members at Grosvenor Casinos will have Unite's full backing in this fight for a fair deal."
The strikes will commence at 18:00 on Friday 9 September and run until 06:00 on Monday 12 September, and will impact Grosvenor's The Victoria, The Rialto, The Gloucester, The Park Tower, The Golden Horseshoe, The St Giles and The Barracuda venues.
"Grosvenor Casinos need to understand that this workforce is united, and more workers are joining Unite every day," added Dave Turnbull, Unite's national officer for the hospitality sector.
"London is one of the most expensive cities on earth for workers to survive in, which is why the message from the members could not be clearer: Only a substantial uplift in pay will do.
"Grosvenor Casino's chronic recruitment and retention issues prove that the current pay rates are just not sustainable. Not improving pay is just not an option."