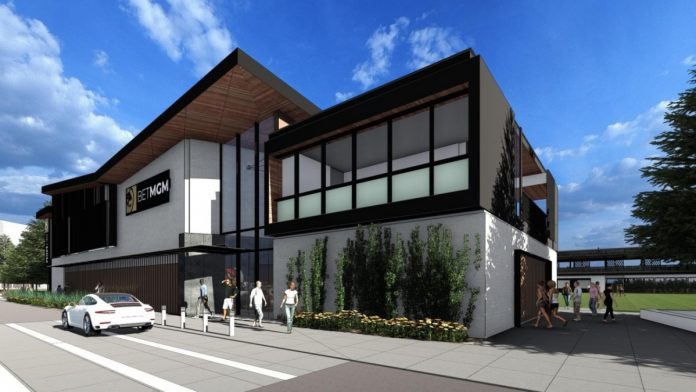 BetMGM has officially debuted the first sportsbook in a National Football League arena, with Arizona Cardinals fans set to grace the venue ahead of the franchise's season opener this weekend.
The two-story, 17,000 square foot facility is said to feature sports wagering amenities and concert-hosting facilities, as well as an array of screens to watch sporting action.
"The BetMGM Sportsbook at State Farm Stadium is one of the most revolutionary additions an NFL stadium has seen in decades and unlike anything fans have encountered on game days," said Adam Greenblatt, BetMGM CEO. 
"BetMGM shares the Arizona Cardinals' vision in pursuing new ways to break barriers and entertain fans."
The BetMGM Sportsbook, which has come to fruition following a partnership being inked in August 2021, will operate on both event and non-event days and offers guests a 265-square-foot video wall, 38 televisions and indoor-and-outdoor dining options.
Throughout the year, the BetMGM retail entity at the Cardinals' State Farm Stadium home also will serve as an outdoor music and comedy concert amphitheatre.
"We are proud and thrilled to be the NFL's first team to offer its fans this type of unprecedented amenity and innovative experience," added Michael Bidwill, Cardinals owner. 
"The BetMGM Sportsbook at State Farm Stadium gives us a chance to engage current and potential fans on a year-round basis in a fun, entertaining and responsible way."
The BetMGM Sportsbook at State Farm Stadium will open to the public on Sunday, September 11 at 9am, which comes before the Cardinals open their 2022 regular season against the Kansas City Chiefs.