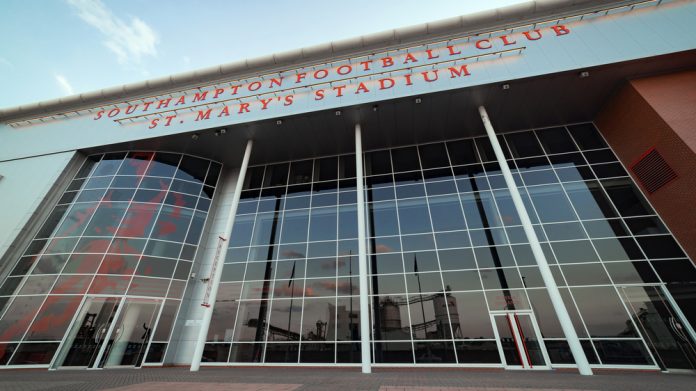 Southampton Football Club has maintained its support of Safer Gambling Week after teaming-up with Better Change and RecoverMe during 2022's campaign.
Safer Gambling Week, which commenced yesterday (October 17) and will run until Sunday 23 October, is a cross-industry initiative to promote safer gambling in the United Kingdom and Ireland, and raise public awareness of gambling safeguards and best practices.
"As a club, we recognise that betting often forms part of a fan's experience and can enhance their enjoyment of a football match," stated Sarah Batters, Marketing and Partnerships Director at Southampton Football Club.
"However, we must accept our responsibility in ensuring that gambling is conducted safely and responsibly – and raise awareness of the support available for those who might need it, both on matchdays and non-matchdays.
"Safer Gambling Week is a great opportunity to do this, and we're glad the initiative was so warmly received by our fans."
Ahead of the week officially getting underway, work was undertaken to produce a range of matchday pop-up support and information stations at this past weekend's home tie versus against West Ham.
As part of the activation, fans were able to receive safer gambling advice and were encouraged to attend a short session with an expert from Better Change should they wish to discuss how gambling impacts their lives.
"It is a very exciting project for both Better Change and Southampton and shows that collaboration within the safer gambling space is not solely between operators and service providers," commented David Richardson, Better Change Strategic Partnerships Manager. 
"Better Change aims to reduce gambling-related harm but is certainly not anti-gambling. It was clear that from the first contact with Southampton they wanted to do something to make an impact, and not just something to tick a box.
"The Halo effect, the club's sustainability strategy, has perfect synergy with the mission and beliefs of Better Change. The fact we offered a provision of help and support to fans on the initial matchday against West Ham, and beyond, is relatively unique.
"Its aim is to show the fans how important they are to the club and give something back which could have tremendous value for certain individuals."
Furthermore, the club has also extended its support of RecoverMe, which is an app that provides sessions on mindfulness in association with cognitive behavioural therapy and other tools that ensure gambling takes place only when it is safe and responsible.
Minal Jain, Co-Founder of RecoverMe, said: "Southampton Football Club has always demonstrated a real drive to support safer gambling for the football community. 
"This matchday activation is another innovative way that we at RecoverMe, hope to work together with the club, to increase the awareness around this subject as well as encourage discussions about sports betting and gambling addiction with fans.
"Our partnership with Southampton FC over the last three years has been instrumental in promoting RecoverMe, a unique mobile health app that provides support to those with a gambling addiction, to thousands across the globe.
"A simple download on an individual's smartphone can offer an opportunity to start their recovery journey both discreetly and flexibly. We want to engage with Southampton FC fans to increase awareness and ensure that if sports betting becomes harmful then they have immediate support available."
The club's work in this area is part of its social responsibility pledge within The Halo Effect, which is committed to ensuring a sustainable future for the club, its fans, and its community.