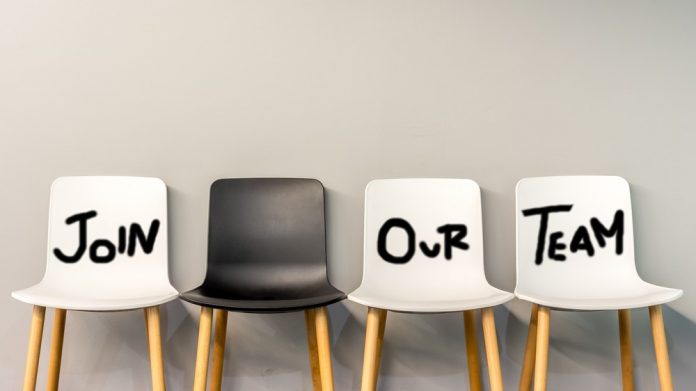 With comings and goings commonplace across the industry, Salsa Technology, BetMGM, DCMS & Codere Online have moved to bolster their teams with key hires.
Salsa Technology
Diego Mourglia has been named as Salsa Technology's Chief Technology Officer after previously holding the CTO position at Salsa.
In his new CTO role, Mourglia will focus on applying his expertise to develop Salsa Technology's igaming offering and drive growth for the company. A core part of his duties will be launching Salsa's proprietary sports betting platform, Salsa Sportsbook, which is being designed especially for Brazil's upcoming regulated market.
"Salsa is a very interesting and rewarding project for me and I'm very happy to take back the reins of the brilliant tech team as we grow the business," said Mourglia. "We will be concentrating on enhancing the product and preparing for the regulations in Brazil, which I believe is an excellent opportunity for the entire sector."
He initially joined Salsa in January 2014 as Development Manager. In May 2017 he was promoted to the CTO position which he held until December 2020, when he left the company to launch an entrepreneurial tech project within Latin America.
"Diego knows the company and LatAm market incredibly well and we couldn't be happier to welcome him back into the business," added Salsa Technology's COO, André Filipe Neves. "His rich experience will be invaluable as we push the company forward and deliver on a number of exciting tech projects."
BetMGM
BetMGM has appointed Rhea Loney to join its executive team as Chief Compliance Officer.
Loney will oversee BetMGM's compliance department, including online and retail operational compliance, registration and licensing, AML and financial compliance, and responsible gaming.
"Rhea brings extensive industry knowledge and regulatory experience to BetMGM and is a phenomenal addition to our team as we continue to grow rapidly in a dynamic industry," said Adam Greenblatt, CEO, BetMGM.
Loney joins BetMGM from Penn Interactive where she served as VP of Compliance, Regulatory Affairs & Strategy. While at Penn, she helped build the compliance team, including licensing, regulatory affairs, operational compliance, risk & fraud, AML, and responsible gaming departments.
Additionally, Loney oversaw the online launch of Barstool Sportsbook in 13 states, icasino in four states and over 20 retail sportsbook launches.
Upon her appointment, Loney noted: "I'm thrilled to play a meaningful role in BetMGM's continued commitment to excellence in compliance. BetMGM is uniquely positioned in the market, and we will continue to be a leader and innovator in responsible gaming and compliance."
DCMS
Michelle Donelan has kept her ministerial role as Secretary of State for the department of Digital, Culture, Media and Sports.
Yesterday afternoon, new Prime Minister Rishi Sunak declared no changes to DCMS' leadership, a department that has witnessed 11 secretarial changes in the past 12 years.
An appointment of PM Liz Truss' short-lived premiership, Donelan replaced Nadine Dorries as Culture Secretary on September 7.
Should no further changes be summoned, the department's gambling duties will continue to be overseen by Damian Collins as Undersecretary for Media and Tech.
In July, Collins was put in charge of overseeing the Gambling Review's final proceedings following the resignation of Chris Philp, who quit as undersecretary in protest of PM Boris Johnson's leadership.
Collins is the fifth minister to lead the Gambling Review which was sanctioned in December 2020. He is preceded by MPs Chris Philp, John Whittingdale, Nigel Adams and Nigel Huddleston.
Codere Online
Codere Online has made another boardroom change, as Alejandro Rodino tendered his resignation as a director, to be replaced by Borja Fernandez.
The online division of Codere Newco confirmed that Fernandez has joined the board of directors pending a formal appointment from shareholders at the next general meeting.
Fernandez replaces Rudioni, who served on the board since the business combination between Codere online and DD3 which occurred last November, steering the firm into its new era.
Currently, Fernandez is a managing partner at Ahorro Corporación Financiera in Madrid, where he leads its Private Equity and Corporate Investment Banking practices.
In a statement, Codere Online told investors: "The company would like to thank Mr. Rodino for his service and valuable contribution during these months and welcomes Mr. Fernández to its board of directors."