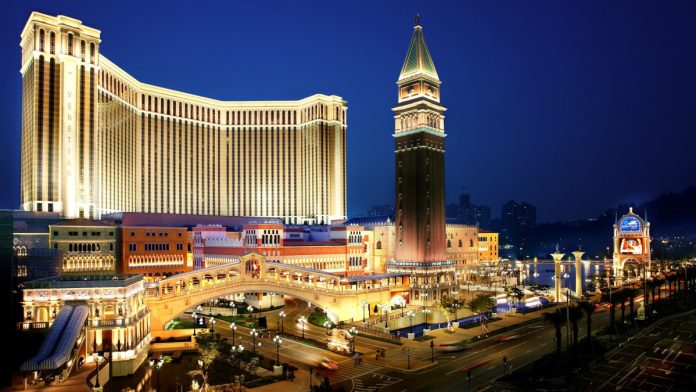 Genting has missed out on an aim of muscling in on the Macau land-based ecosystem after the current six concessionaires were awarded fresh ten-year gaming permits.
In September it was disclosed that the six current operators were joined by a group named GMM, which is linked to Genting Malaysia, in a move that would inevitably see one applicant miss out.
Subsequently, the Macau SAR Government has announced the provisional award of the casino concessions following a public tender submission phase that concluded on September 14, 2022.
The awarding of a new 10-year gaming concession contract permits the operation of games of chance or other games in casinos in Macau from January 1, 2023.
After considering the contents, the list of recipients was confirmed as MGM Grand Paradise, Galaxy Casino, Venetian Macau, Melco Resorts (Macau), Wynn Resorts (Macau) and SJM Resorts. 
According to Inside Asian Gaming, it was also clarified that the order that the successful applicants were discovered was the order that the finished, meaning MGM Grand Paradise achieved the highest score and SJM Resorts the lowest.
The final award of concessions, and the terms and conditions of the contract, remain subject to the determination of the Macau government.
The Macau SAR Government noted: "Through rounds of negotiations with the committee overseeing the public tender, all the awardees of provisional concessions had satisfied the bidding terms and conditions, and made promises to fulfil the requirements of the MSAR Government in terms of ensuring local employment, exploring overseas customer markets, and developing non-gaming projects.
"The committee for the gaming concessions public tender will, as stipulated in law, negotiate with the six awardees of provisional casino concessions on the details of their concession contracts.
"The official adjudication process and the signing of concession contracts will be completed by the end of this year, enabling the new concessionaires to commence operations according to the revised gaming laws and regulations – and their new concession contracts – with effect from January 1, 2023."
Confirming receipt of a provisional permit, Lawrence Ho, Chair and Chief Executive Officer of Melco Resorts and Entertainment, commented: "We are honoured to have been selected and granted a provisional award for the concession to operate gaming in Macau and would like to thank the Macau government for running a smooth and transparent process. 
We are committed to Macau and its development as Asia's premier tourist destination."
Elsewhere, Las Vegas Sands, which last month reaffirmed group-wide confidence in the region despite acknowledging that the current operating environment in the gaming hub "remains difficult", also reflected on its own inclusion.
Robert Goldstein, Chair and CEO of Sands China and parent company LVS, explained: "Our commitment to Macao has never wavered and we are honoured to continue the partnership we began with the government and people of Macao 20 years ago. 
"In the coming decade and beyond, we will remain steadfast in our strategy of continuous investment in Macao – in its economy, its people and its community.
"Macao's future as an international tourism destination remains bright and we look forward to furthering our leadership role in helping it reach its full potential."