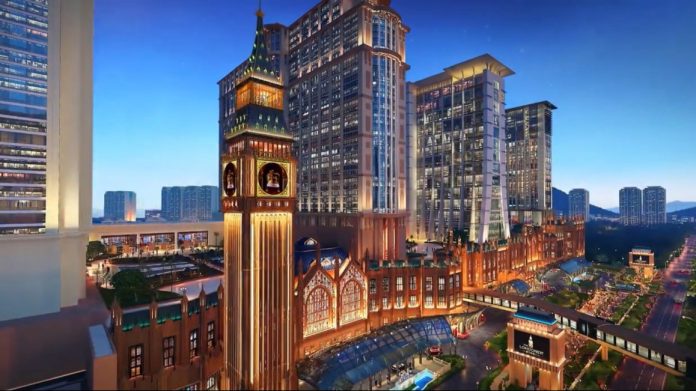 Las Vegas Sands has reaffirmed group-wide confidence in Macau despite acknowledging that the current operating environment in the gaming hub "remains difficult".
However, despite revenue and AEBITDA shortfalls being reported across all five company properties in the region, the relaxation of restrictions in Singapore saw Marina Bay Sands lead LVS to a 17.26 per cent Q3 revenue rise.
This figure increased year-on-year to $1.01bn (2021: $857m), but operating loss stood at $177m (2021: $316m) with net loss at $380m (2021: $594m) at the close of the three month period.
Despite the ongoing struggles in Macau, Robert Goldstein, Chair and Chief Executive Officer, noted in an earnings call that customer demand and spending "have proven resilient at the premium mass level" from a gaming and retail perspective.
Detail was also offered regarding the continued growth efforts being undertaken across both Asia and US jurisdictions: "We appreciate the opportunity to submit our tender proposal for one of the six gaming concessions in Macao in September. We are now in the consultation phase of the tender program.
"And as such, we won't be able to comment much further on the process at this time. We are big believers in Macao as a world center of tourism and leisure. We have been the biggest investor and operated non-gaming businesses over the past two decades in Macao.
"We absolutely welcome the opportunity to invest even more in the non-gaming products and offerings in Macao. We have great confidence in Macao's tourism recovery and its long-term growth prospects as we do most of our — we'll do our utmost to support Macao's economic diversification and its evolution as Asia's leading destination for MICE and leisure visitors.
"We consider our existing portfolio of resorts in Asia to be an ideal platform for growth in the years ahead. In addition, we continue to pursue opportunities to develop new large-scale land-based destination resorts in both the US and Asia."
For the year-to-date, ending September 30, 2022, LVS saw revenue and EBITDA decline to $2.99bn (2021: $3.22bn) and $510m (2021: $535m), respectively. Net loss swelled slightly to close the YTD at $1.27bn (2021: $1.15bn).
As Marina Bay Sands continues to demonstrate a maintained uplift in performance with its recovery efforts, Goldstein turned to Singapore to detail ongoing efforts in a market the group labels as "very strong".
He continued: "Relaxation of virus-related restrictions in Singapore and many of the source markets, coupled with the improvements in airlift, have enabled this performance and financial — this improvement in financial performance.
"We expect a robust recovery over time as further relaxation measures in the region are implemented and additional airlift in Singapore comes online.
"Our $1bn capital investment program currently underway at Marina Bay Sands has introduced exceptional new suite product in premium segment-focused amenities of the resort. The response to these initial offerings has been strong.
"Additional offerings, including spacious new suite products, will be introduced throughout the remainder of this year and 2023. We look forward to substantially increasing our investment in the Singapore market as we execute our expansion plans at MBS in the years ahead."