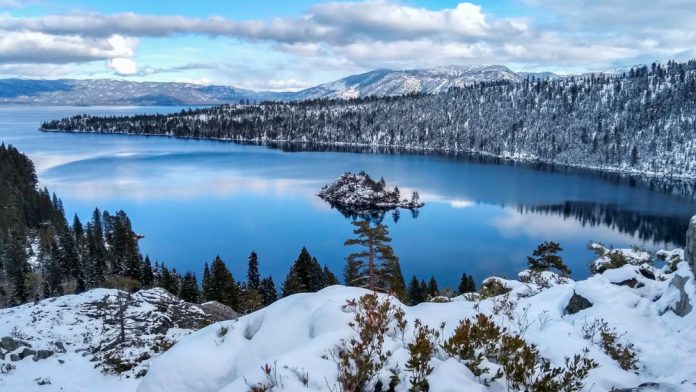 The Hilton's Waldorf Astoria Lake Tahoe took another step to completion after the company and EKN Development Group inked a brand and management agreement.
Located on Nevada's Crystal Bay and Incline Village, the Waldorf Astoria Hotels & Resorts is set to debut in 2027 and offer an upscale casino with live entertainment and a speakeasy for a contemporary getaway.
Matt Schuyler, Chief Brand Officer, Hilton, stated: "Now more than ever, our guests are seeking engaging experiences, from embracing local culture to connecting with nature. With Waldorf Astoria Lake Tahoe, guests will enjoy one of the finest natural settings at one of the most luxurious hotels in the destination.
"Bringing Waldorf Astoria's distinguished hospitality to an extraordinary location like Lake Tahoe provides the perfect opportunity for travellers and residents to immerse themselves in the incredible, serene beauty that the destination offers while indulging in the authentic and sophisticated experiences for which the brand is renowned."
Marking the fourth property in Nevada, the Waldorf Astoria Lake Tahoe will join the Hilton's roster of 32 Waldorf Astoria hotels, with a further 26 in development around the world.
Situated on a 15-acre site, the mixed-use development will introduce 76 guest rooms and 61 Waldorf Astoria branded residences to the Nevada side of Lake Tahoe.
Managed by Hilton, the hotel will mark Waldorf Astoria Hotels & Resorts' first property in the Sierra Nevada mountain range.
Kevin Jacobs, Chief Financial Officer & President, Global Development, Hilton, added: "As we continue to grow our luxury portfolio, Hilton is always looking for the right opportunities to expand our presence in popular resort destinations.
"Lake Tahoe is a highly sought-after and year-round alpine destination making it an ideal location to provide guests, residents, outdoor enthusiasts and locals a haven to explore outdoor activities complemented by our brand's luxurious amenities."
Lake Tahoe is North America's largest alpine lake and was home to the 1960 Winter Olympics. On the development, the firm confirmed that the Waldorf Astoria Lake Tahoe will embrace the "distinctive characteristics" of the region.
The construction of Waldorf Astoria Lake Tahoe is also said to represent a responsible approach to development with plans that include restoration of Lake Tahoe with an expected 90 per cent reduction in sediment runoff into Lake Tahoe and a 38 per cent reduction in total water and energy use.
"A true idyllic Alpine village is born by bringing Waldorf Astoria to Lake Tahoe where our guests can find restoration and seek adventure," noted Ebbie K. Nakhjavani, CEO, EKN Development Group. "Our goal is to provide an immersive wellness philosophy to join with Tahoe's natural beauty.
"By pairing the iconic brand of Waldorf Astoria with the nirvanic location of Lake Tahoe, these two world-class gems become that much more incredible – a truly unrivalled place to feel at home."
Waldorf Astoria Lake Tahoe's branded residences will be represented for sale by Mike Dunn at Chase International.