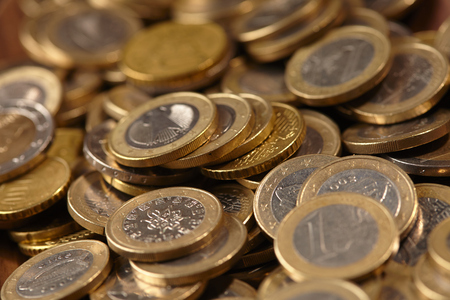 CasinoCoin (CSC), the open source, peer-to-peer cryptocurrency designed specifically for the regulated online gambling industry, will initiate a substantial upgrade to its current technology by moving onto a new blockchain that better positions it as the cryptocurrency of choice for users and operators.
 There are several reasons behind the move to the new CasinoCoin blockchain. Liquidity of the coin will be increased from 40 million to 40 billion, allowing for greater scaling without the need to fractionalise the coin.
 Additionally, the new CasinoCoin blockchain is more technologically advanced, based on the Ripple technology infrastructure which has received institutional support from many of the world's leading banks. It features additional functionality including faster transaction times, capable of processing up to 1,000 transactions per second.
 John Caldwell, Director of Advocacy for the non-profit Foundation supporting CasinoCoin growth, said: "The move to a new CasinoCoin blockchain will better position us to push forward with our goal of becoming the cryptocurrency of choice for the regulated gambling industry, and places us in line with current technology.
 "The past few months have been spent putting a new team in place, raising awareness in the gambling industry and now transferring CasinoCoin to a new, more robust blockchain.
 "We are confident that CasinoCoin has the team and technology in place to have a truly transformative impact on the regulated online gambling industry."
 The move to the new blockchain will be managed manually to ensure optimal security, and the transition to the new blockchain, beginning at midday GMT on November 25, 2017 and completing at midday GMT on February 14, 2018, will be executed with full transparency.
 Anyone who is already in possession of CasinoCoin should visit this page to learn more about how the blockchain upgrade process will work. The CasinoCoin team will also be answering questions on Reddit and Discord.
 All CasinoCoin that are moved onto the new blockchain will have their transaction IDs displayed on a web page to prove those coins were moved during the process. Those coins not moved onto the new blockchain by this date will be used by CasinoCoin's non-profit Foundation to support continued operations, marketing and development.
 Last month, the non-profit Foundation of CasinoCoin announced the appointment of several senior industry professionals to its newly-established advisory board, including Lee Fenton, CEO of Gamesys, Britt Boeskov, CPO of Kindred Group and Sam Hobcraft, CEO of OPL Gaming Group.