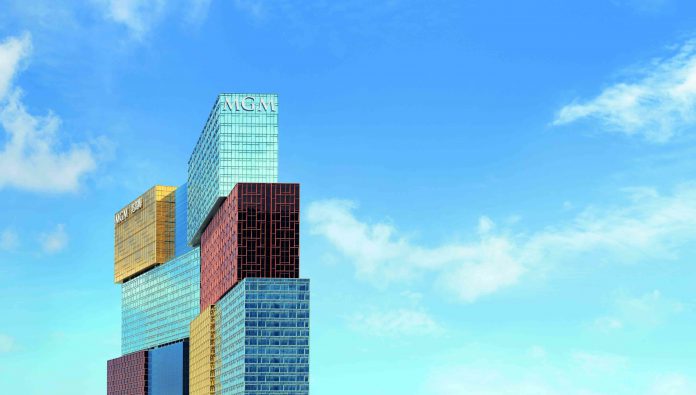 MGM China confirmed today that the opening of the €2.78bn MGM Cotai development in Macau has been delayed.
The casino, hotel and entertainment complex – MGM's second in Macau – was scheduled to open on Monday, January 28, but has been delayed with the company blaming "the administrative approval process".
In a statement, MGM China said: "The company is undergoing the administrative approval process of obtaining relevant licences to operate MGM Cotai. As a result, it is now expected that the public opening date of MGM Cotai will be within the month of February 2018."
Project costs "remain unchanged at approximately HKD27 billion [€2.8bn]," the company said.
Following news of the delay, MGM China's share price fell more than seven per cent on the Hong Kong stock exchange, to HKD23.25 (€2.40), down 7.37 per cent.