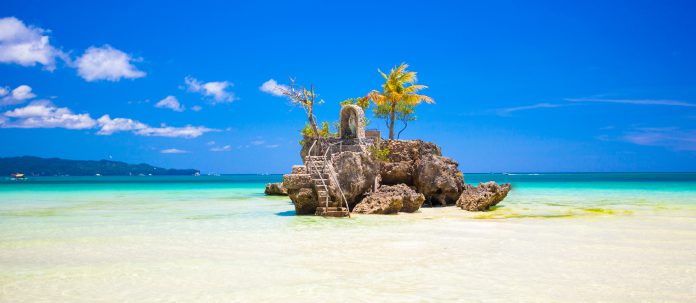 President of the Philippines, Rodrigo Duterte, said today that he had no interest in seeing a casino-based resort being developed on the island of Boracay despite widely publicised plans from Galaxy Entertainment and local partner Leisure and Resorts World to do exactly that.
In March, LRW announced it has secured a 23-hectare site for the $500m joint venture with Galaxy, this is in spite of existing plans to close the holiday island of Boracay to tourists for six months from April 26 for an extensive environmental clean-up operation, with Duterte labelling Boracay "a cesspool".
Irrespective of the closure, LRW plans to progress the development of its integrated resort with Philippines gaming regulator PAGCOR issuing a provisional licence for the site in late March.
However, Duterte remains less than enamoured with the idea of a large-scale integrated resort on Boracay, denying any knowledge of the planned development and saying he would give the land to farmers and maintaining the islands remain designated forest reserve and agricultural land.
Duterte said nothing would be built on Boracay during the six-month closure for cleaning.
The president also said that a PHP2bn ($38.4m) fund would be made available to those affected by the closure, adding that "only poor people would be given financial aid".
Nothing will be available for "foreign businessmen" or owners of hotels or bars hit by the closures, Duterte said.
How the president's comments affect the proposals is not clear, especially in light of the apparent go-ahead from the regulator.
Galaxy Entertainment has been approached for comment but none has been received at time of writing.