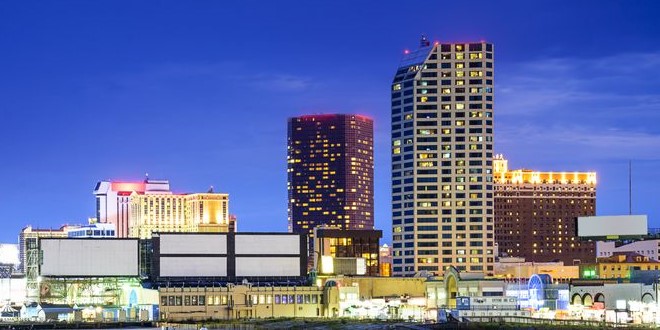 Following a troubling start to 2018 due to periods of extreme weather, Atlantic City has reported profits for the previous year, which it is hoped can be used as a springboard for the region.
Figures released by the New Jersey Division of Gaming Enforcement show a total revenue increase of 0.9% to $3.54bn for the full year of 2017, which rises a further 0.5% to $3.73bn with third party sales factored in.
The regions casino gaming saw a 1.6% gain year-on-year, reaching $2.5bn, while takings from 'entertainment and other' saw a 6% increase to $164.5m.
Food and beverage sales were down 0.8% to $427.2m, while room revenue also saw a decline of 3.6% to $391m, despite a 5.4% rise in occupancy rates across Atlantic City's casino hotels, with a figure of 86.9% reported for the 12 month period.
Furthermore, the region reported a 23.7% gain in gross operating profit for FY2017, aided by a 39% increase in the final quarter of the year, with six of the seven properties all headed in the right direction.
It's Borgata who highlight the largest numbers, with a 19.5% rise shooting its profit from $244.7m in 2016 to $292.4m, trailed by Caesars who also reported a 19.5% increase to $92.1m.
The biggest percentage gain on the other hand was shown by Tropicana, with a profit of 71 percentage points to $91.9m, while Harrah's was the only property to report a decline, showing a 2.7% decrease to $115.8m.
Of the remaining trio Bally's rose 8.1% to $42.1m, Golden Nugget climbed 38.3% to $40m and Resorts gained 23.6% to $23.1m, while Atlantic City's duo of operators in the United states regulated online market, Resorts Digital and Caesars Interactive Entertainment, also reported profits of $14.4m and $11m respectively.
Later this year two new entries make their way into the fold, with Hard Rock Atlantic City opening at the former Trump Taj Mahal, and Ocean Resorts Casino welcoming guests to the ex-Revel.