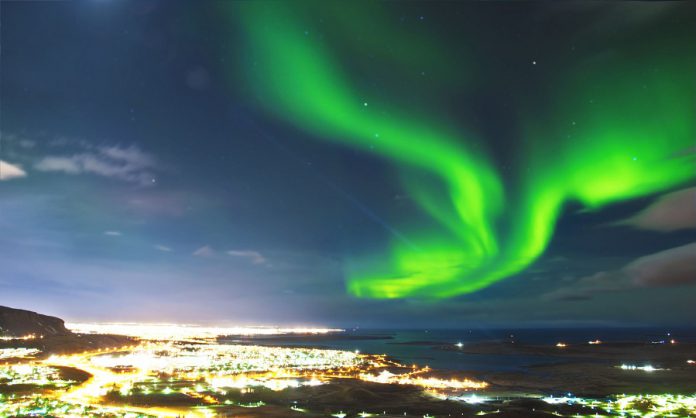 In the aftermath of a deal struck with online gaming giants Yggdrasil, we caught up with Andrew Goodale, CEO of Northern Lights Gaming and part of the team who created the blockbuster Rainbow Riches slot, to find out more about the new firm.
Casino Beats: For those who are uninitiated, can you briefly introduce Northern Lights as a company and describe what it is you do?
Andrew Goodale: Absolutely – we are a small content development studio focusing on producing high-end slots, predominantly but not only, focusing in the UK market.
We are split between Manchester in the UK and Stockholm in Sweden. Manchester is the main creative hub, with Stockholm mainly being the technical development side.
CB: Northern Lights is a fledgling company, having only formed at the beginning of 2017. How much success have you had in the first year of operation?
AG: I suppose it's how do you measure success for a start-up which literally was built from scratch?
For me the first success was gathering a team that had the same drive and passion that I have for slots to a point where now, as a small unit, we have all the bases covered.
I can't underestimate how important it is to take time to get the right people on board. More recently though the news that we got our UK and Alderney gaming license was amazing and this was shortly followed by our platform deals with SG Digital and Yggdrasil.
Given our years in the industry, we have also made sure to bounce our ideas and game concepts off many of the great casino managers at the top gaming companies. The feedback has been awesome, and we are about to announce out first launch partners.
Now we have everything in place it's just a small matter of delivering on the games – first game goes live this summer. We can't wait!
CB: Northern Lights also boasts over 50 years of online gaming industry experience. How does such a wealth of experience help you compete in such a saturated market?
AG: Right from the beginning, experience gives you the knowledge of what not to do when setting up a new studio. Simple things you learn along the way that you sort of take for granted now.
I mean really simple things, like how to plan your route to market, how to tackle regulatory requirements, what technology to use to build your games on, all make setting up so much easier/quicker and will serve you better in the long run.
I'm fortunate enough to be in an industry I will always love and playing games is part of that love affair. Knowing the games/trends and markets both past and present, playing the game with your own money (I'm heavily monitored by my wife by the way!) to get a feel of the flow of a game.
It all comes with experience and for me it's invaluable. Totally and utterly invaluable. What also helps is all the contacts we have across the industry. There's a lot of smart people we can ask for advice to help us secure the best possible games and the best possible reach on the market.
Thanks to our years in the industry, we've managed to get some of the best people in development, concept artists and game designers to join a very small start-up.
What we are blessed with at Northern Lights Gaming is experience across the company, from board level through to developers, there is so much of it. We are very lucky, we know that, and will put that into the creation of some of the most exciting slots available.
CB: Looking to the future, what plans are in place to ensure the continued growth of Northern Lights?
AG: First and foremost, we are now really looking forward to getting our first games out onto the market. From there, we aim to grow our team so that we can provide the industry with a stable flow of stunning and innovative slots. This for us is everything!