Jesper Kärrbrink, CEO of online gaming operator Mr Green, feels that goals from PSG starlet Kylian Mbappé will spur France to the final at this summer's World Cup, which kicks off in Russia next week.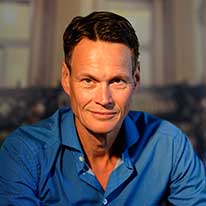 Kärrbrink has made a number of predictions for the tournament, including a run to the final for many punters' favourites Germany and a "year of redemption" for serial underachievers England. He also described Mbappé as "football's next super scorer", tipping the 19 year old for the Golden Boot.
Commenting on a potential Germany-France final, Kärrbrink said: "The drama and the battle between efficiency and artistry, the fight between neighbours and the class of the players for Germany and France could make this one of the best games ever. Like a Champions League Final on steroids."
Despite predicting an all-European final, Kärrbrink still expects Argentina's Lionel Messi will be crowned Player of the Tournament, while he expects fellow Swede Victor Lindelöf to impress, despite indifferent Premier League form for club Manchester United.
"It's a subjective and impossible category to bet on", said Kärrbrink, "but it's still an interesting one to speculate about. He might have struggled at United, but he has the potential to be a superstar defender. I think he will show it this summer."
The CEO also put a positive spin on England's prospects, despite having been dumped out of Euro 2016 by minnows Iceland. He tips Iceland to do well again, predicting they will be the surprise qualifier from a group featuring Argentina, Croatia and Nigeria.
"2018 is the year of redemption for English football," he said. "England has been favourites (in England) since 1966 but never really lived up to the expectations, perhaps with the 2000s as an exception.
"This year, they have a great team, a strong coach and less pressure. And surely, they cannot repeat the fiasco from 2014. I predict they will reach the semi-final stage."
Finally, he expects Uruguay's Fernando Muslera to be picked in goal for the Team of the Tournament, just pipping another standout 'keeper, Costa Rica's Keylor Navas.
Karrbrink could well be reflecting on these predictions in September, when he appears on the CEO Panel at the CasinoBeats Summit, which is co-located with Betting on Sports Week at Olympia in London.