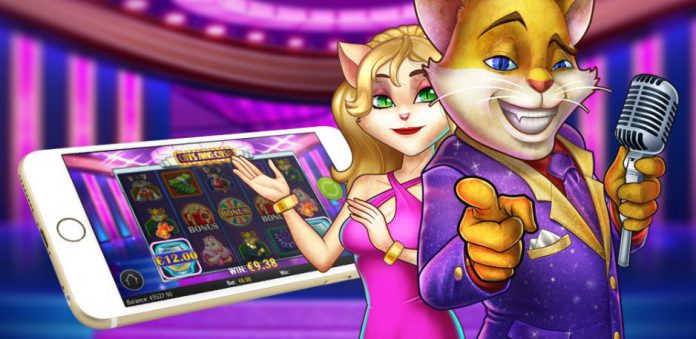 Cats and Cash is the new slot title from Play'n Go.
RELEASE DATE
Out now.
THE PITCH
"Play'n Go want you to have the purr-fect time playing classic slot Cats and Cash, so it has been upgraded for even more fun and entertainment."
GAME DETAIL
This game-show themed five-reel slot has been a staple of the Play'n GO library since its release in 2012, and now it has been updated for 2018 by converting to HTML5.
This means it will be compatible with a whole new generation of devices and browsers, bringing sharper graphics, a richer sound to the game and an overall rejuvenated feel to the gameplay.
Cats and Cash boasts 15 paylines and two exciting bonus features; Wheel of Fortune and Pick-a-Gift. You can either spin the wheel or pick a box to top up your winnings, meaning you get plenty of chances to put some money in the kitty.
THEY SAY
"We are making sure our partners and their players can continue to supply and enjoy all their favourite games, past and present. It's important to look forward, but we don't want to leave too much behind. We believe it's important to continue focusing on the quality of our entire portfolio, and this is why we have updated Cats and Cash, to make sure the players have the best possible experience with the games that have helped us reach the position we find ourselves in today," – Johan Törnqvist, CEO, Play'n Go.
DEMO
Try out Cats and Cash here.