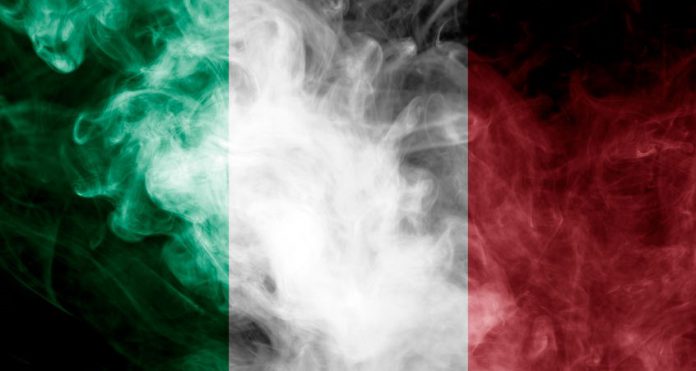 The steps taken in Italy to introduce a blanket ban on all forms of gambling advertisements have certainly raised a few eyebrows, and formed a crucial part of many a conversation.
Now standing on the bring of introduction, after the reform was approved by the Chamber of Deputies last week and passed on to the Senate, Italian online web gaming guide casino2k details the numerous problems with the Dignity Decree, pitfalls now facing the country and potential solutions.
Recently the Italian Parliament has approved a new law called "Decreto Dignità," which has now been passed on to the Senate and will become effective immediately.
This law is composed of 15 articles: one of the most controversial is about gambling advertising. Article 9 of "Decreto Dignità" forbids all media (TV, Internet, Radio) directly and indirectly advertising games in which a player can win money, including casino games, skill games, sports betting, poker, horse racing, lotteries, scratch cards. Italy is the first European country completely forbidding gaming advertising and Luigi Di Maio, the deputy prime minister, expects other European countries to follow Italy's example.
We at casino2k.com, an Italian website which provides information about responsible gambling on regulated casinos, have studied the law and followed the three day discussion about "Decreto Dignità" inside the Italian Parliament. Currently in Italy no political party or movement is aware of the consequences that this new law will produce.
"Forbidding every type of advertising on the internet will result in illegal gaming coming back"
Italy is the biggest gaming industry in Europe with 150,000 employees and hundreds of small companies, like ours, whose business will be affected significantly by the prohibition of every kind of advertising. The Italian government doesn't seem to care about the future of all the other people working in this market.
The Italian market has been strictly regulated since 2011. Illegal activities have significantly decreased since then, with websites like ours helping drive people out of the illegal market into the regulated one. Forbidding every type of advertising on the internet will result in illegal gaming coming back!
Affiliate websites like Casino2k spread knowledge about online gambling and promote a responsible approach to it, playing an important role in the fight against gambling addiction, under age gambling and illegal operators. Those websites will now probably close, since advertising is not allowed anymore.
The aim of this law is noble, fighting gambling addiction, protecting fragile people from wasting all of their money. The main problem is that this law does almost nothing to fight it. In every Italian bar you can play slot machines and lotteries, and in Italy you can even buy scratch cards in supermarkets.
"…Italian players will not be able to recognise a legal casino from an illegal one"
Blocking every type of advertising does nothing to reduce such things, which are often accessed by teenagers. An advertising ban is just propaganda, people will continue spending €20bn per year on slot games in bars and private mini-casinos (called VLTs), because the law doesn't reduce the number of slots per town, it doesn't set a minimum distance from public places, it doesn't stop scratch cards from being sold in supermarkets. It just blocks advertising. And physical slots in bars don't need any advertising to earn money and to destroy people's life.
Starting soon, Italian players will not be able to recognise a legal casino from an illegal one. Right now Google AdWords has stopped accepting regulated operators ads, and unregulated ones have already appeared.
Without online advertising it will be very difficult to recognise legal and reliable sites, while the illegal ones will take advantage and gambling addiction will flourish.
Illegal casinos don't care about the fun and the health of their users, they don't care about responsible gaming, they don't do anything against gambling addiction. Furthermore, they don't pay taxes because their base is often placed in offshore countries.
The law is almost approved, the time for amendments is over, but we want to suggest a proposal. We hope that it will be considered by mass media, national and international newspapers and, in particular, that it will be evaluated by Parliament for a future law.
Casino2k agrees aggressive ads on mass media can be a source of gambling addiction, especially on TV, but believes online gambling affiliates can have an important role in educating players.
"…Italy needs better rules, because the ban on advertising would produce serious damages"
An alternative to an online gambling advertising ban could be allowing advertising only on specialised websites, magazines and newspapers, with these restrictions:
A license for affiliate websites and website owners with strict and specific requirements chosen by government.

Every affiliate or affiliate company needs a legal representative who will be personally responsible for every breaking of rules.

Every affiliate or affiliate company needs to pay taxes in Italy.

2% of affiliates income to be used against gambling addiction.

Slower games to fight fast bets which lead to deep addiction.

Government campaigns to increase culture of responsible gaming.
The Government lacks knowledge of the market, they don't understand how online gaming can be strictly controlled, players can ban themselves from gaming sites, operators can recognise addiction and block players. Artificial intelligence can also play an important role in preventing addiction and problematic players.
In conclusion, we think Italy needs better rules, because the ban on advertising would produce serious damages and would bring the market back to the early 2000's. We hope that the government will try to understand how online gaming works, and why it's safer than slot games in bars.
We hope that they won't neglect a lot of workers who are going to lose their jobs, and face an uncertain future for their families.