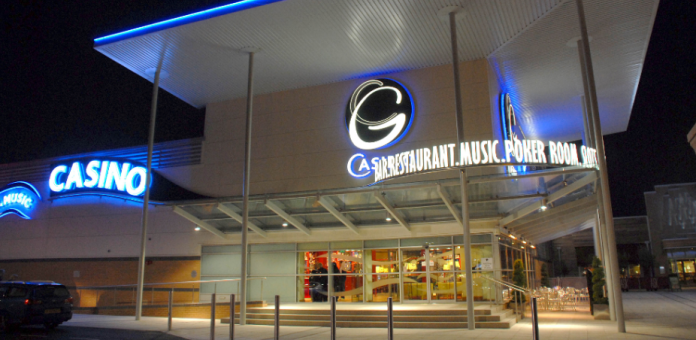 The Rank Group has been ordered to pay a £500,000 financial penalty by the UK Gambling Commission, after failings allowed a customer to lose in excess of £1m, that had been credited to his account, in one 24-hour period.
Relating to gambling at the organisation's land-based Grosvenor Casino, in addition to online at its www.grosvenorcasinos.com website, an investigation by the UKGC found weaknesses in the responsibility controls of both.
Further failures highlight that Rank failed to interact with the customer who was displaying problematic behaviour, contacted him during a self-exclusion period and did not follow rules for the provision of credit.
The individual in question, a long-standing Grosvenor Casinos customer, saw gambling activity escalate rapidly in 2017, after opening an online account.
Richard Watson, Gambling Commission executive director, said: "We expect all operators to protect any consumer who may be experiencing problems with their gambling, and operators shouldn't fall into the trap of thinking that VIP customers don't experience difficulties.
"No matter how wealthy customers are, operators still need to monitor them effectively to ensure they aren't showing signs of problem gambling. It is certainly not appropriate to visit customers during a period when they are self-excluded."
The group however, were praised for identifying the issue, bringing it to the attention of the UKGC and acknowledging its own shortcomings at a very early stage.
The weaknesses related to how Rank applied its responsible gambling controls to the customer, including:
The arrangements for the provision of credit provided to the customer for use online.

A 'keep in contact visit' carried out at the customer's home address whilst he was in a period of self-exclusion.

The failure to record customer interactions and make use of all available information when assessing whether the customer is showing signs of problem gambling.
Watson added: "This penalty package would have been a lot higher were it not for the positive action Rank took, in terms of self-reporting their failures and being open and transparent during our investigation."
Finer details of the financial penalty handed down are:
Payment in lieu of a financial penalty of £500,000 which will go to GambleAware. This will pay for the a

nalysis of data sets of high spending customers to identify risk indicators associated with harmful gambling, as well as the t

hematic research into patterns of play to identify harmful gambling traits.

Agreement to provide an anonymised data set of high-end online and offline casino customer play for GambleAware's research. The analysis of this data will focus on staking patterns, size of stakes, speed of play and other characteristics of this area of gambling.

Rank has considered the extent to which it had benefited from its engagement with the customer over the course of the relationship, and has terminated the relationship making an agreed divestment.

Payment of £5,000 towards the Commission's investigative costs.