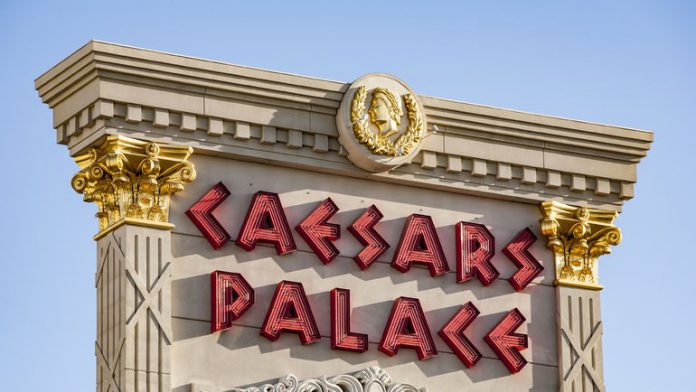 Media reports in the United States suggest that Tilman Fertitta, the billionaire owner of the Golden Nugget Casinos empire, is seeking a potential merger of the organisation with Caesars Entertainment Corporation.
Thought to have been proposed sometime within the last week, Fertitta wishes to make a cash and stock deal that values the casino at $13 per share.
Also counting the NBA franchise the Houston Rockets as part of his portfolio, Fertitta operates Golden Nugget Casinos through his privately owned leisure and hospitality group Landry's Inc.
Should progress be made with the proposed merger, Fertitta would be chairman, CEO and the largest shareholder of the combined company.
In the pursuit of a Caesars-Golden Nugget merger, Fertitta will have to convince private equity firms Apollo Global and TPG Capital to merge Caesars, an investment they have supported through Chapter 11 bankruptcy reforms.
Reacting to the breaking news, US business insiders have cast doubts on whether Caesars will entertain Fertitta's ambitious merger offer. The Nasdaq gambling operator is the bigger firm, with a current market capitalisation of approximately $6.5bn and operating 49 casinos worldwide, whilst Golden Nugget maintains just five US properties.
Furthermore, in previous communications, Mark Frissora president & CEO of Caesars Entertainment, has stated that the organisation will prioritise revamping its US home market alongside expanding the Caesars business and brand internationally.
One such expansion thought to be on the table is in within Japan, where a controversial new law is to see the construction of three integrated resorts within the nation.
The first licence is expected to be offered in 2020 and up to three to be initially awarded, as a plethora of multinational corporations eye one of Asia's last untapped gaming markets.
Speaking to the Nikkei Asian Review, Caesars president of international development Steve Tight stressed an interest in one particular region: "It would be a fascinating opportunity for us if the governor were to support an integrated resort, because Okinawa would be a tremendous destination for tourism."
It is widely expected that the first IR's are to open their doors in either 2024 or 2025, with an oversight body handling casino regulation set to be established in the summer of 2019.
Following that, local governments interest in hosting an IR are to select operators by the close of next year, before central government chooses the winners and awards the first trio of licenses by the year 2020.
It is hoped that through passing the integrated resorts implementation bill, a greater number of international visitors will be attracted to Japan, helping to achieve the government's objective of attracting 60 million inbound visitors by 2030.