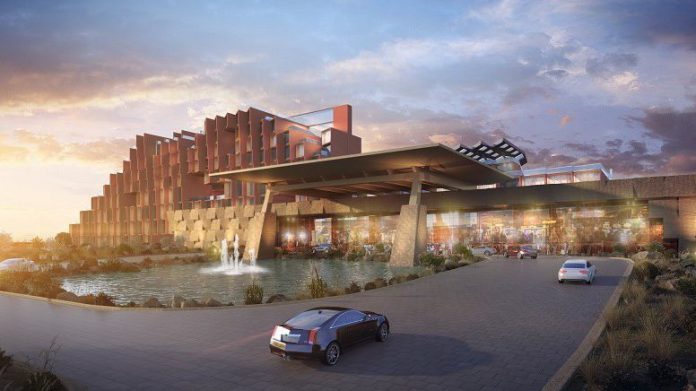 Casino developer and operator Full House Resorts is at the centre of takeover interest, with Z Capital Partners, alongside its affiliate company Affinity Gaming, announcing a proposal to acquire the firm.
Acknowledging the interest, as well as stating an intention to consider the expression of interest in due course, Full House quickly detailed that "the expression of interest reflects a price that is significantly below recent and past trading of its stock, and well below most expectations for the value of the company".
Before going on to state "that a recent research report by Roth Capital Partners, taking into consideration the company's recent developments and significant development opportunities, recommends the stock with a target price of $4.50 per share".
Valuing Full House at $132.5m, which equates to $1.79 per share on a fully diluted basis, James Zenni, chairman of Affinity's board of directors and chief executive officer of Z Capital Partners, explained: "Our proposal represents a unique and compelling opportunity to maximise value for stockholders and stakeholders in both companies.
"Combining Full House's custom-designed, regional gaming properties with Affinity's complementary portfolio will create a best-in-class platform for value creation in this consolidating market.
"With an experienced and dedicated management team, Affinity would bring significant operational capabilities and expertise that we believe would further propel the combined company's growth, and unlock unrealised potential for Full House stockholders.
"We look forward to a constructive dialogue with the Full House Resorts board of directors as they carry out their fiduciary duties on behalf of the company's stockholders."
The full letter sent to the Full House Resorts board of directors can be found below:
Dear Full House Resorts, Inc. Board of Directors:
Following our meeting with your management team earlier this month, Z Capital Partners, L.L.C. ("Z Capital") and its portfolio company Affinity Gaming (together with Z Capital, "we") are pleased to submit this non-binding proposal to acquire Full House Resorts, Inc. ("Full House Resorts" or the "Company").
The combination of Affinity Gaming and Full House Resorts would create an industry leader with a best-in-class portfolio of hotels and casinos in the United States.  This proposal creates a unique opportunity not otherwise available to the Company's stockholders given the market capitalization and limited liquidity of the Company's stock.
Transaction Structure. The transaction would be structured as a cash or stock transaction.
Consideration. We would propose an enterprise valuation of the Company of $132.5 million, which equates to $1.79 per share on a fully diluted basis, in connection with the transaction.
Financing. We would expect to finance the proposed transaction with debt financing from third party financial institutions with whom Z Capital has longstanding relationships.  We are highly confident that we can obtain any necessary debt financial commitments needed to complete the proposed transaction.
Due Diligence and Exclusivity. Z Capital would require a reasonable period to complete customary due diligence. Z Capital intends to work with a team of third-party advisors that it has worked with on other similar transactions to complete its due diligence and assist with review of the transaction, including Sidley Austin LLP as legal counsel.  Prior to commencement of due diligence, Z Capital would require the Company to enter into a customary exclusivity agreement during which the Company would agree to negotiate the definitive documentation exclusively with Z Capital and not solicit any alternative transaction. Z Capital would be prepared to agree to a post-signing "go shop" period to satisfy the fiduciary duty of the Board of Directors of the Company (the "Board").
Conditions. The proposed transaction would be subject to: (a) satisfactory completion of due diligence; (b) receipt of debt financing commitments with respect to the debt financing necessary to complete this transaction; and (c) negotiation of one or more satisfactory definitive agreements with representations, warranties, covenants and closing conditions that are reasonable and customary for transactions of this type.  We are prepared to commence work immediately to satisfy these conditions. We are highly confident that the conditions can be satisfied expeditiously.
Non-Binding Letter of Intent. This Letter of Intent is non-binding and is intended only as a proposal summarizing key terms of a proposed acquisition of or merger with the Company.  This Letter of Intent does not create any agreement, obligation, right, duties or commitment by any party to enter into any agreement. No obligation will arise or be created unless and until one or more definitive agreements are executed and delivered by the applicable parties.
Timing. We hope to work with you on a negotiated basis to complete this transaction successfully, and are prepared to deliver a draft merger agreement, subject to our due diligence process.  We suggest that we enter into a non-disclosure agreement with you so that we can begin due diligence and discussions with your financial and legal advisors at your earliest convenience.  Due to the importance of these discussions and the value represented by our proposal, we expect the Board to engage in a full review of our proposal. We would be happy to make our team available to meet with the Board at your earliest convenience.  To the extent we fail to hear a favorable response from the Board to our proposal by October 29, 2018, we reserve the right to take our proposal directly to the Company's shareholders.
Best regards,