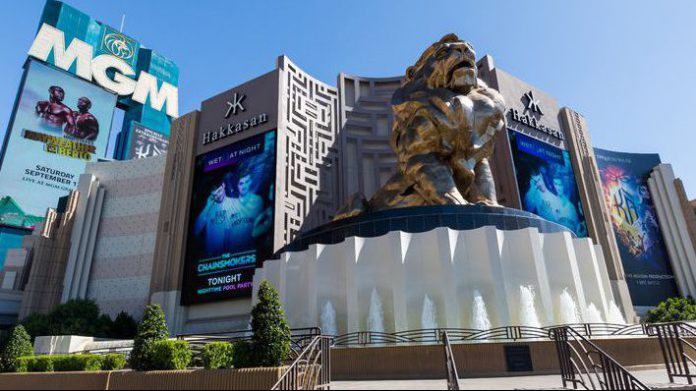 MGM GVC Interactive has announced the appointment of Adam Greenblatt as CEO of the new joint venture, as both firms continue to plot a path to US domination.
Greenblatt takes up the position having played a significant role in the creation of MGM GVC Interactive, via his previous role as director of corporate development and strategy at GVC Holdings.
The sports betting and online gaming venture, which saw both parties commit an initial $100m each, aims to be the US leader across both verticals following the US Supreme Court's decision to overturn the federal Professional and Amateur Sports Protection Act.
In a joint statement welcoming the appointment, GVC CEO Kenneth Alexander and Jim Murren, chairman and CEO of MGM Resorts, commented: "We are pleased to appoint Adam as CEO of the joint venture, who will bring his in-depth knowledge and expertise in online gaming and sports betting from both sides of the Atlantic.
"His determination, experience and vision are exactly what we need to establish a prime position in the rapidly evolving US gaming market."
Prior to its acquisition by GVC, Greenblatt served as director of corporate and strategic development at Ladbrokes from 2010, and led defining transactions for the group, including the strategic partnership with Playtech, the acquisitions which created Ladbrokes Australia and the successful merger between Gala Coral and Ladbrokes in November 2016.
Furthermore, Greenblatt has also been President of GVC's US sports betting software business, Stadium Technology, since 2012, and sits on the board of GVC's joint venture in Spain.
Addressing his new position, Greenblatt added: "I am delighted to have been chosen to lead MGM GVC Interactive, at this historic time for the US sports betting and gaming sector.
"With the combined brands, technology and market access of our two parent companies, I am determined to make it the most dynamic and successful player in the industry."