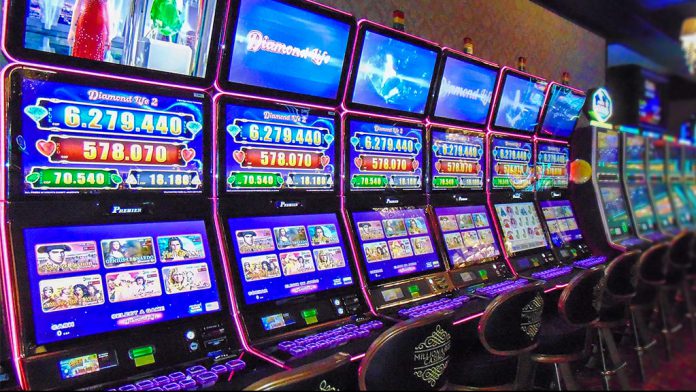 Two years after Euro Games Technology established EGT Colombia the company has been further boosted by two recent installations at Millionaires Casino Bogota.
Operated by the Millionaires Group from South Africa, the venue is known for its high-profile reward programs. Via a series of launch events, both companies presented six P-42V Curved St cabinets, housing the Chinese-themed four-level progressive Fu Gui Rong Hua jackpot and six P- 27/27 St Slim machines with the four-level mystery-progressive Diamond Life.
The games are connected to a community jackpot system, which is also linked to the casino's many slot machines.
"The operator became acquainted with our products at the numerous international exhibitions we take part in every year and was impressed by the wide range of machines, games and services EGT has to offer," said Silvia Marinova, director of EGT Colombia.
"The Millionaires Group is famous for its demanding way of choosing the products and is always in search for the best, so we are proud to be among the selected suppliers. As a beginning, we have chosen to present to the guests casino some of our most popular cabinets and jackpots in Colombia and the more time passes the more we are positive that our approach was correct."
The Millionaires Casino Bogota reports that the EGT machines are usually occupied most of the time and by different types of players, with game dynamics, the bonuses and the opportunity to hit more than one jackpot level at a time when playing the Fu Gui Rong Hua coming in for particular praise.
EGT Colombia has several more deals for the country in the pipeline, some of which will be confirmed in 2019.
The partnership with Millionaires Group will see more installations in Colombia, as well as in the operator's foreign markets.