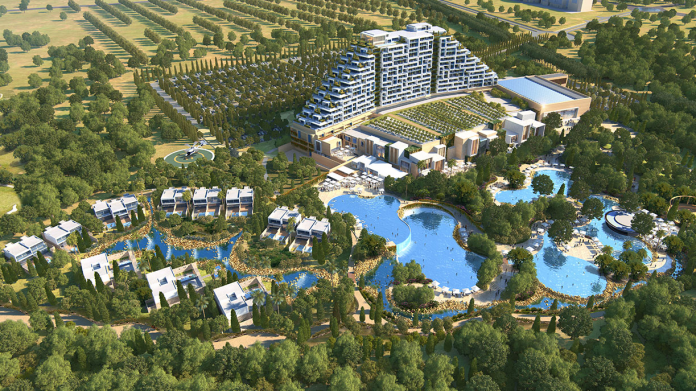 The European Casino Association has welcomed its 29th member, as the group also outlines an "ambitious three-year strategy" to develop leadership, exchange and development of best practices, across a variety of key issues affecting the land-based casino industry.
Gaining approval at the ECA's recently held general assembly was the City of Dreams Mediterranean, Cyprus' first integrated casino-resort, with the Melco Resorts and Entertainment owned property passing strict membership requirements whilst also signing up to the association's code of conduct.
Scheduled for its grand opening in 2021, the €550m development is expected to become an integral contributor to the island's tourism, with early forecasts approximating an added 300,000 tourists to Cyprus, whilst also creating in the region of 6,5000 jobs.
Under agreement with the country's government a temporary casino has been established in Limassol, designed as a stand-in while the much larger complex undergoes construction, with a further four satellite entity's also established in Nicosia, Larnaca, Paphos and Ayia Napa.
Craig Ballantyne, president of Melco City of Dreams Mediterranean for Cyprus, commented: "We are delighted to join the European Casino Association at this crucial time, and represent Cyprus.
"In the current phase of establishing City of Dreams Mediterranean as Europe's first-ever integrated casino resort, this is a great time to establish connections with Europe's licensed land-based casino industry, and work on best practices across all areas. We very much look forward to welcoming the industry to Cyprus to present our exciting project"
At its general assembly the ECA's new strategy for the coming years was also approved, with a number of key objectives identified, namely industry trends and digitalisation, anti-money laundering, corporate social responsibility, responsible gambling, diversity and inclusion and safety and security.
A further priority of fighting illegal gambling at national level with cross-European best practices was also established, with efforts also to focus upon promoting the positive economic, social impact and good causes provided by the licensed European casino industry.
Per Jaldung, ECA chairman, said of both developments: "We are proud to embark on the next three years, with our new strategy that will help us support the licensed land-based casino industry, from the policy level down to the casino floor.
"We look forward to cooperating on our ambitious activities with our members, partners and stakeholders. We are delighted to welcome Melco City of Dreams Mediterranean for Cyprus as newest member.
"The project is a great example of the positive impact of our industry in developing tourism, generating employment and benefiting national economies."