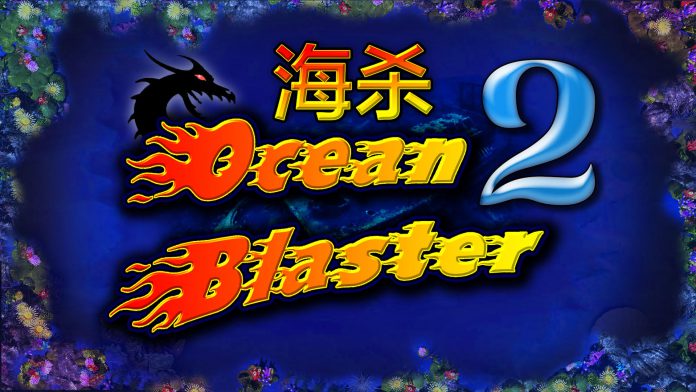 Ocean Blaster 2 is the latest title released by blockchain casino platform provider FunFair Technologies.
RELEASE DATE
Ocean Blaster 2 is available to play now at the first FunFair-powered casino, CasinoFair.
THE PITCH
Ocean Blaster 2 is the first third-party developed title, done so in partnership with Spike Games, launched on FunFair Technologies' casino blockchain platform.
Lauded as "an industry first" by the organisation, FunFair and Spike Games have adapted Ocean Blaster 2 for the blockchain, introducing a smart-contract back-end "which ensures unrivalled transparency and fairness for players".
GAME DETAIL
Bringing another genre to FunFair's growing range of titles, Ocean Blaster 2 brings "the increasingly popular fish shooting, instant win type which has seen great success in east Asian markets".
The title features "frantic action for cash prizes" as players fire away at sea creatures in an immersive underwater world, with unique features including immediate reload.
WHAT THEY SAY
Stefan Kovach, CCO at FunFair Technologies, explained: "With our first third-party title, we wanted to set the tone and show players that they can expect the same quality from our partners as they do from us. Spike Games has been a first class partner in making Ocean Blaster 2 a truly standout, blockchain title.
"We can't wait to see how our community engages with it and we look forward to continuing to work with games developers to bring more high-quality titles to the FunFair platform in the near future."
Rob Anderson, founder of Spike Games, commented: "Since launching in the traditional casino space, Ocean Blaster 2 has held great appeal with players looking for a fast-paced, arcade style title, and we're sure this will carry over to the huge blockchain audience looking for the best gaming experiences.
"Enabling it for the blockchain in partnership with FunFair has been a valued, mutually-beneficial learning process, and we look forward to a long-running, profitable partnership together."