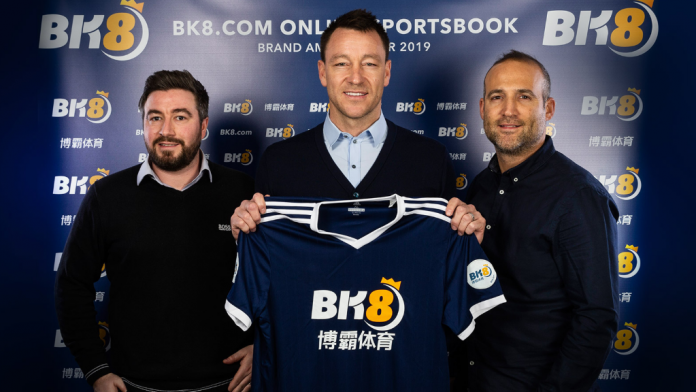 Asian online gaming and betting brand BK8.com has announced former England and Chelsea captain John Terry as the group's first brand ambassador.
The Manilla, Philippines headquartered organisation states the new agreement comes in collaboration with Samson Sport Consultancy and Entourage Sport and Entertainment, who are the commercial agents for Terry.
Under the terms of the agreement the five time Premier League champion is to feature in each of the organisations marketing campaigns and advertising platforms, in which he will appear across its major businesses throughout Asia.
Lawrance Wayneson, general manager of BK8.com, explained: "We are delighted to welcome John Terry to BK8.com; a man who shares many of the same values with our brand, and who is always looking for opportunities to reach greatness.
"One of the most influential and successful captains to compete at the highest level of club football, John Terry is a true sports icon who inspires fans worldwide to strive to reach the ultimate standards of excellence.
"John Terry will help engage our target audience in Asia and working with him as a brand ambassador is just one of the many exciting, upcoming projects BK8.com has planned for 2019."
In a media release, BK8.com stressed that the partnership "underpins BK8.com's key values, reflecting its commitment and passion to grow the brand's visibility to become the leading gaming destination for all Asian players".
Regarding the new link-up, Terry added: "I am excited to begin this partnership with BK8.com. They share my great passion for football, and I'm looking forward to playing a role in their many future plans to promote the brand to new and existing players throughout Asia."
In addition to five Premier League titles, amongst his extensive honours Terry also counts four FA Cups, three League Cups, one UEFA Europa League and one UEFA Champions League title.