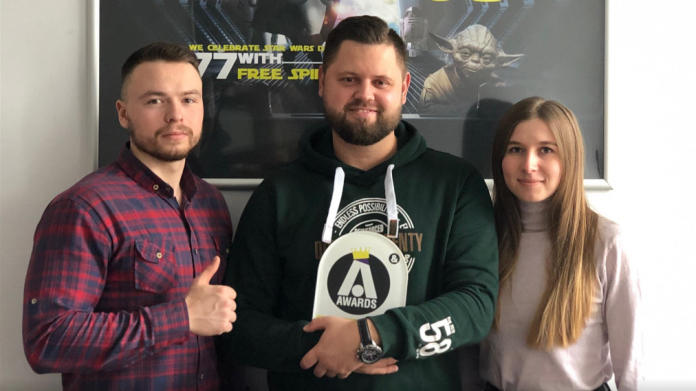 As the highly anticipated eighth and final season of Game of Thrones edges nearer, it may be precarious to be a King of Westeros but it surely feels good to be one at fast-rising operator King Billy Casino.
It seems that winter is not coming for the operator who has taken the industry by storm in the last two years. Awards, however, have been coming. And lots of them.
King Billy took home the Best Casino Affiliate Program Award at this year's iGB Affiliate Awards, held earlier this month in London. A surprise winner for some, maybe, but for Volodymyr Harkusha, King Billy Casino CEO, the signs were there all along.
"The combination of A top-notch affiliate program with A commitment to go the extra mile has paid big dividends"
He explains: "We are just ecstatic with this result! This is a fantastic achievement which wraps up an amazing month for King Billy Casino. Three weeks ago, we won the AskGamblers 2019 Awards Best Casino third place and AskGamblers 2019 Awards Player's Choice second place – and now this.
"And of course, we would like to remind you that we had also won the AskGamblers 2018 Best New Casino Award. Not bad for a company that is barely two years old."
Not bad at all, especially given the calibre of the competition, including the Bettson Group, Mr Green and more. So, how did King Billy win this one? Ruslan Legenzov, King Billy Casino's head of affiliates elaborates: "Hard work, vision and determination truly make the stars align. The combination of our top-notch affiliate program with our commitment to always go the extra mile for our affiliates has paid big dividends."
And what is in for the future? CEO Harkusha is clearly eyeing more awards. "We have saved the date for the SBC Awards at the end of the year, but of course, there is a long way to go in the meantime," he said. "In the gaming industry, time is compressed with months being what years are in other industries.
"What we need to do now after all these awards is to focus even more on our job, be even more vigilant, provide even better services to our customers and affiliates and burn the midnight oil even later at night.
"And of course, focus on giving our customers something extra as we will be soon celebrating our second birthday, on March 17 – St Patrick's Day."
So, is it the luck of the Irish that has brought such good fortune to King Billy? Harkusha smiles: "It is rather the work of our King's servants, our super professional team!
"Two years ago, we were just a small bunch of professionals with big dreams who decided to launch this exciting project.
"we set out to rediscover the relationship between online casino and affiliates"
"We had two goals. On one hand, we strove to provide a second-to-none gaming experience to players by offering them features and offers very seldom seen in the industry. On the other, we set out to rediscover the relationship between online casino and affiliates, by offering a type of relationship never seen before and going way beyond the commission. It seems that we are on the right track with both goals."
If awards are the ultimate measure, King Billy Casino is definitely on the right track.