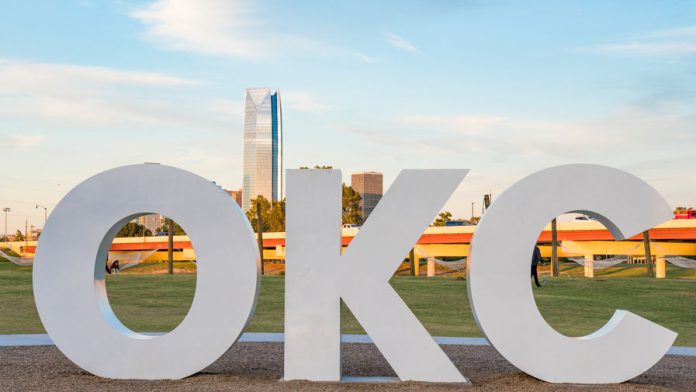 The American Gaming Association has provided an in-depth look into the casino gaming industry in the state of Oklahoma, as part of a 'Get to Know Gaming' event held in its capital city and Tulsa.
Providing an insight into the economic opportunities for communities across the state, it was revealed that the casino gaming industry supports 75,885 jobs statewide, in addition to having an annual economic impact of $9.8bn.
Hosting its Get to Know Gaming event in Oklahoma City, following a reception in Tulsa, the AGA also released 'Casinos & Communities Oklahoma,' an in-depth look at how the gaming industry supports local communities.
Bringing $4.3bn in wages into the state via the 141 tribal and commercial casinos, whilst also generating $1.7bn in taxes and tribal revenue share payments, the AGA also provided an insight into the unique value brought by tribal gaming.
"I think that the overall quality of life and standards of living of tribal citizens have improved, and the gaming industry has invested a lot back into the state of Oklahoma, which has improved everybody's lives," commented Brien Thorstenberg, executive vice president of economic development for the Tulsa Regional Chamber, within Casinos & Communities Oklahoma.
With Richard Barker, administrator at Mercy Health, adding: "What the Chickasaw Nation and gaming has meant to me in particular is, it created a vehicle whereby they would use their resources very, very wisely and feed revenues back to the community. So, I can say unequivocally their support of our healthcare system has allowed our healthcare system to remain open."
The AGA's Get to Know Gaming tour aims to engage local leaders about gaming's role as a community partner in 40 states across the country.
This week's roundtable panel at the Petroleum Club Event Center, Oklahoma City, included members of Congress Tom Cole and Kendra Horn, Chickasaw Nation secretary of commerce Bill Lance, Choctaw Nation senior executive officer Janie Dillard, Cherokee Nation deputy attorney general Chrissi Nimmo, and AGA president and CEO Bill Miller, with lieutenant governor Matt Pinnell moderating the discussion.
Miller explained: "For nearly three decades, sovereign tribal nations and gaming companies have been engines of growth and opportunity in the state of Oklahoma, creating partnerships with local organisations, supporting small businesses and providing good jobs for workers of all backgrounds.
"Today, we're pleased to spotlight how the relationships between Oklahoma's tribal nations, elected officials, small business owners and community leaders serve as a model of success for states around the nation."
To read the full report, click here.