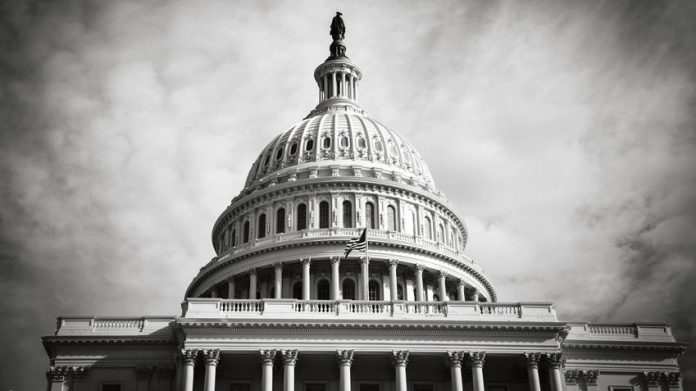 American Gaming Association president and CEO Bill Miller has penned an introductory letter to US Congress, in which a brief overview of the nation's gaming industry and outline of policy priorities are outlined, in addition to stressing a desire to work with Capitol Hill to advance the activity country-wide.
Detailing the US' $261bn casino industry, which sees operators and suppliers present in 42 states, and supports 1.8 million jobs while generating $41bn in annual tax revenue, Miller stressed: "Overall, this is a remarkable time for gaming in America. The industry is growing and acceptance of gaming as a form of mainstream entertainment has never been higher.
"More than a third of Americans have visited a casino in the past year (35 per cent), while 41 per cent of Americans have participated in some form of gambling in the past year.
"Moreover, 9-in-10 Americans view gambling as an acceptable form of entertainment, and 77 per cent of Americans agree that the gaming industry has a positive effect on job creation.
"The opportunity to continue to promote the positive impact gaming has on communities, individual households and the country is more abundant than ever."
Several key priority areas were addressed in the lengthy communication, with Miller emphasising a desire grow sports betting by directing federal attention to illegal operators that put consumers and the integrity of sports at risk.
Furthermore, it was also suggested an opportunity exists to allow state and sovereign tribal nations to legalise and regulate sports betting in an effective manner, without federal involvement.
Miller wrote: "AGA has long been a leading advocate for eliminating the vast illegal sports betting market in the US, which lacks both the consumer protections and transparency found in a regulated marketplace.
"To the extent that there is an acute need for federal involvement, Congress and the administration should ensure attention and resources are spent pursuing illegal operators that put consumers and the integrity of sports at risk.
"We look forward to working with you and federal enforcement agencies on this front. At the same time, AGA firmly believes additional federal regulatory oversight of legal sports betting is unwarranted at this time, given the more than 4,000 dedicated public servants who already effectively regulate the commercial and tribal casino industry, including sports wagering."
Further priority areas outlined by Miller includes reviewing the current anti-money laundering framework to ensure a strong culture of compliance while alleviating unnecessary industry burden, supporting a corporate tax policy that encourages industry investment and lowers administrative time and costs, and implementing smart immigration and travel policies that meet the needs of the gaming industry's diverse workforce and customer base.
To read the letter in full click here.