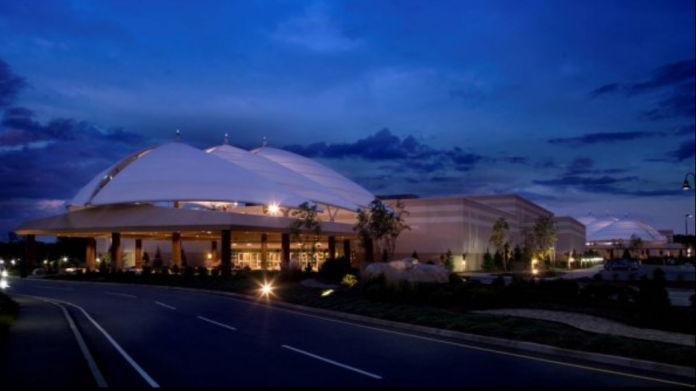 The Rhode Island General Assembly has approved legislation introduced by its president Dominick Ruggerio and speaker of the house Nicholas Mattiello, that would permit mobile sports wagering through the state's Twin River Casino and Tiverton Casino Hotel, also a Twin River property.
Now moving along to governor Gina Raimondo's office, who needs the sign the measure into law, it would see the creation of an app, that consumers could utilise to access the relevant offerings at Twin River, from within state parameters.
Individuals would be required to set up accounts in person at the property, after which they could place a wager from anywhere within the Ocean State, with geolocation technology to ascertain that users are physically within bounds.
Mattiello addressed the development: "This revenue, along with the revenue we anticipate from an expansion to mobile gaming, is a tremendous benefit to the state.
"It's an added benefit that we can capture revenue that would have otherwise gone to an illegal market. When you consider that up to 97 percent of sports wagering is done illegally, it makes good sense for the state to increase its revenue by providing an entertainment that can be done safely and legally."
If permitted into law The State of Rhode Island would continue to receive 51 per cent of all winnings from the activity, which is amongst the highest rates in the country.
Similar to other states, such as New Jersey, wagering is received upon a server-based gaming system located on the premises of the casinos, and therefore deemed to be placed and accepted at the casino
Ruggerio said when first introducing the legislation: "The new in-person sportsbook that opened in November has been very popular, with lines sometimes stretching out the doors.
"It is an entertainment option that many Rhode Islanders enjoy, and visitors from outside the state are also flocking to our gaming facilities to place their wagers on sporting events.
"Expanding to mobile gaming would provide a convenient option for those wishing to enjoy this form of entertainment, and open up the economic benefits beyond the walls of Twin River.
"I can envision a group of friends from out-of-state spending an evening out in a local establishment where they can both watch the game and place a wager."