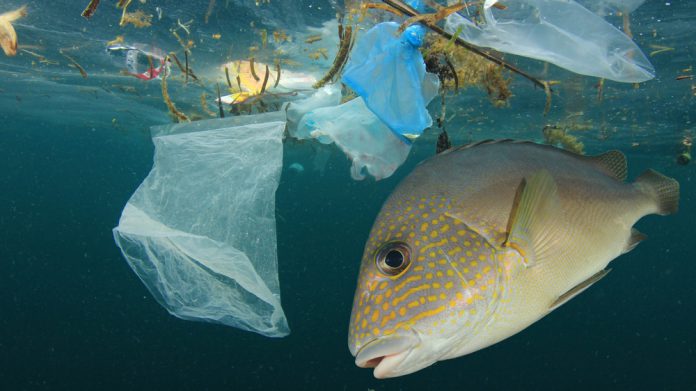 Melco Resorts and Entertainment has become a signatory of a global commitment to tackle plastics pollution, aimed at delivering 100 per cent reusable, recyclable or compostable plastic packaging by 2025.
The New Plastics Economy Global Commitment, led by the Ellen MacArthur Foundation in collaboration with UN Environment, was launched in October of last year, and also has the support of the World Wide Fund for Nature, World Economic Forum and Consumer Goods Forum, as it addresses the worldwide issue of plastics pollution.
The initiative enables a coalition between governments and companies, with Melco becoming the first and only hospitality group and integrated resort operator to align with the commitment.
Signatories are to publish annual data on their progress, with targets to be reviewed every 18 months and amplified over time, with it stressed that if current trends continue there could be more plastics than fish (by weight) in the sea by 2050.
Lawrence Ho, chairman and chief executive officer of Melco, explained why this was such a necessary step: "We recognise plastic pollution is a global challenge, and will endeavour to eliminate problematic plastic by placing this at the forefront of our sustainability efforts.
"As a leading integrated resort operator and responsible corporate citizen, it is our duty to take concrete action by helping resolve some of the key environmental threats facing communities around us, in Macau and beyond.
"We believe we need to leave our environment in a better state for the next generation, and Melco is thoroughly committed to doing its part."
Unveiling finer details of its plans as part of the initiative, Melco is striving to remove 100 per cent of single-use plastic bottles at all employee areas by the end of 2019, expanding to guest areas including for amenity kits, garbage bags, plastic bottles, straws, disposable F&B containers and utensils with a concrete roadmap, a year later.
Furthermore, by mid-2019, Melco will complete the process of identifying non reusable, recyclable or compostable packaging, and further develop an execution plan to address each by 2025.