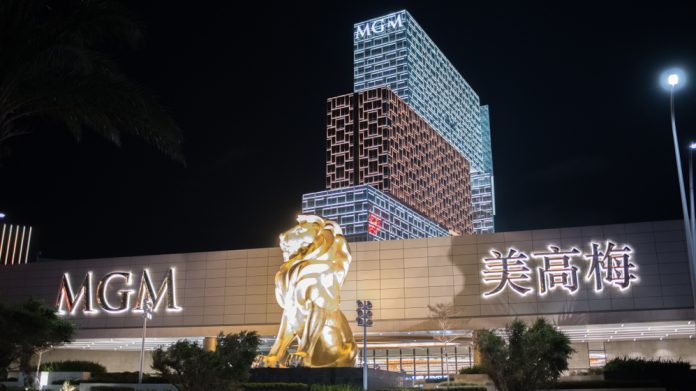 MGM Resorts International has announced an extension of its Macau gaming sub-concession, which was previously due to be invalidated after March 31, 2020 but is now to run until June 26, 2022.
Undertaken through MGM Grand Paradise, a wholly owned subsidiary of MGM China Holdings, an indirect majority-owned subsidiary of MGM Resorts, and Sociedade de Jogos de Macau, the parties entered entered into the sub-concession extension contract.
Via the development the Macau casino concession licences, expiration now coincides with the date of all the other concessionaires and sub-concessionaires within the region.
MGM Grand Paradise is to pay the government of Macau MOP200m (the equivalent of HK$194.17m or US$24.73m) upon signing the agreement, as premium for such a contract extension.
Furthermore, this week MGM Grand Paradise also executed the MGM SJM Agreement with SJMSA, pursuant to which MGM Grand Paradise shall pay SJMSA an amount of MOP20m (the equivalent of HK$19.42m or US$2.47m) in connection with the extension of the sub-concession.
Jim Murren, chairman and chief executive officer of MGM Resorts and chairperson of MGM China, explained: "We are grateful for the support of the Macau government to have authorised and extended our sub-concession, to now align with the rest of the market.
"We continue to believe in the long-term success of Macau. As the region continues to grow into an international leisure and tourism destination, MGM China remains committed to supporting this vision through our one-of-a-kind experiences in art, entertainment and diverse food and beverage programming, as well as our stunning mansion villas at MGM Cotai, which open later this month."
Within its home market MGM has deepened its Major League Baseball links, becoming the official and exclusive resort casino of the Boston Red Sox.
In its role as an official sponsor, the company is to receive visible messaging behind the home plate on, Red Sox radio and other team controlled media outlets, as well as receiving exclusive access to one-of-a-kind fan experiences at the baseball park.