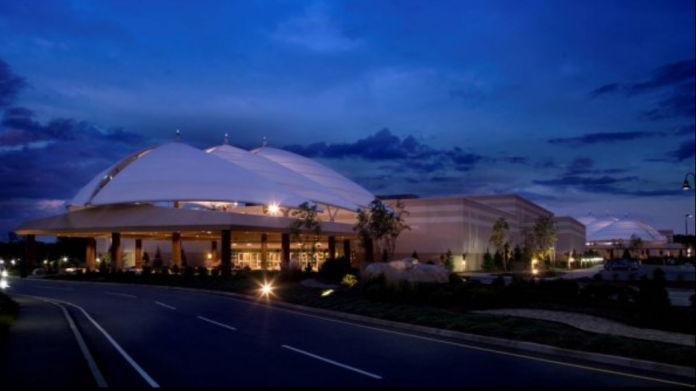 The merger between Dover Downs Gaming and Entertainment and Twin River Worldwide Holdings has moved a step closer, with stockholders of the former giving approval.
Receiving the required vote to approve the merger at a special meeting, which saw in excess of 99 per cent of the votes cast in favour of the merger, and a majority of the minority of also giving approval, both parties expect to close the transaction tomorrow (Thursday 28 March 2019).
Upon completion Dover Downs will become a wholly owned subsidiary of Twin River, with Delaware's Dover Downs Hotel and Casino joining a portfolio that includes it flagship Twin River Casino alongside the Tiverton Casino Hotel in Rhode Island, the Hard Rock Hotel & Casino in Biloxi, Mississippi and Colorado racetrack Arapahoe Park, situated in Aurora.
Furthermore, following the deal, Delaware State News reports that Denis McGlynn, president and CEO of Dover Downs Gaming and Entertainment, has stated that Ed Sutor, president and CEO of Dover Downs, is to retire.
Rhode Island governor Gina Raimondo yesterday added her signature to legislation that would permit mobile sports wagering, which would see Rhode Island's Twin River duo become central to plans.
The measure would see the creation of an app, that consumers could utilise to access the relevant offerings at Twin River, from within state parameters.
Addressing the Dover Downs merger, John Taylor, Twin River executive chairman, explained at the time that the first announcement was made:  "We're excited about the many benefits we believe we will realise from the combination. Dover Downs and its team are experienced in not only brick and mortar casino operations, but in sports betting, which we think will be helpful as we introduce that amenity at our properties, and in the online gaming sector which continues to evolve nationwide.
"Equally important, we see real opportunities to grow the Dover Downs business through investment in its people and facilities, similar to what we have achieved with our other assets over the past several years.
"We've been focused on growing the overall business for some time now as a means to create greater shareholder value, expand our geographic footprint to achieve financial economies and strengthen our financial position.
"This merger should well position us to achieve all three objectives in a context in which existing shareholders of Twin River who desire it could obtain liquidity.
"We're grateful for the strong partnership we enjoy with the State of Rhode Island at our flagship property, and we look forward to working equally effectively with the State of Delaware in maximising the potential of Dover Downs."