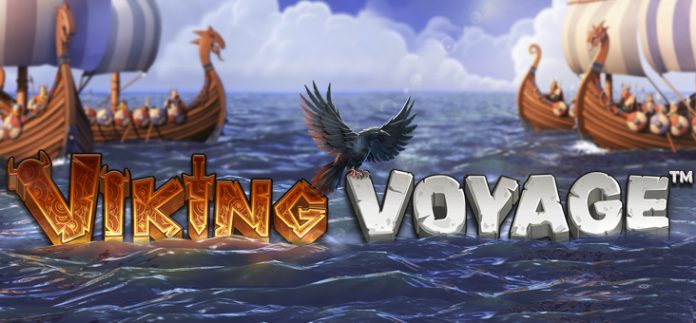 Viking Voyage is the latest slot from Malta-based online casino content developer Betsoft Gaming.
THE PITCH
"Invite your players to polish their axes and join a historic raiding party in Viking Voyage – Betsoft Gaming's suspense-filled, story-driven take on Scandinavian legend."
GAME DETAIL
Viking Voyage takes place on the eve of an expedition into uncharted waters. Anointed by the gods, the Golden King is setting out to fulfil the soothsayers' prophecy and discover impossible wealth with the help of his band of fearless warriors.
The base game is built around preparations for the voyage, while two unique special features bring players onboard the longboats as they set sail with a resounding rallying chant.
Decked out in gleaming armour, the Golden King appears on reels one to four, and uses his warrior's instinct to stand in for any other symbol – including the game's scatter. When the King stands proud at the prow of his longboat, he appears in full-height stacks. He uses his booming battle cry to freeze one reel in place while the others respin.
As his shout echoes even further across the frozen fjords, it can trigger more respins and add early riches to the raid's pool of plunder!
Elsewhere, the five reels of Viking Voyage are loaded with royals, runes, sigils, and other symbols that spell good fortune. Horned helmets, battle-worn axes, golden goblets plundered on past voyages, and god-sent guardians in the form of Odin's ravens all feature prominently on the paytable.
Alongside them are the Golden King's high-paying loyal raiders: a grizzled elder in furs, two hardened fighters, and a feisty shieldmaiden – all given the inimitable Betsoft treatment, with crisp, characterful artwork.
Viking Voyage's final feature is a suspenseful free spins game, tied to two longboat symbols that appear on reels one and five. When one appears, the adaptive soundscape changes and the beat of war-drums picks up pace as players wait for the second symbol. When both appear, the raiders set sail and the longboats, shields mounted along their sides, slip into the water and start searching for loot over the course of 15 free spins.
ANYTHING ELSE?
Viking Voyage is built on the latest generation of the cross-platform Shift development environment. Now in its second milestone version, with smart asset and sound quality switching, Shift 2.0 guarantees that the same great gameplay reaches players on desktop and mobile with no compromise.
THEY SAY
"Viking Voyage offers players a deeper, more meaningful experience to other games with similar themes. From the artwork to the gameplay mechanics, every aspect of Viking Voyage is steeped in Scandinavian lore and supported by the standard of cinematic gameplay that is unique to the best games in Betsoft's Slots3 series. Every symbol tells a story, and both the free spins and stacked wild respin features are tied closely to the narrative of the game. We are confident that Viking fans and seasoned slots players will all find this voyage an exciting one to undertake," – Annamaria Anastasi, marketing director, Betsoft