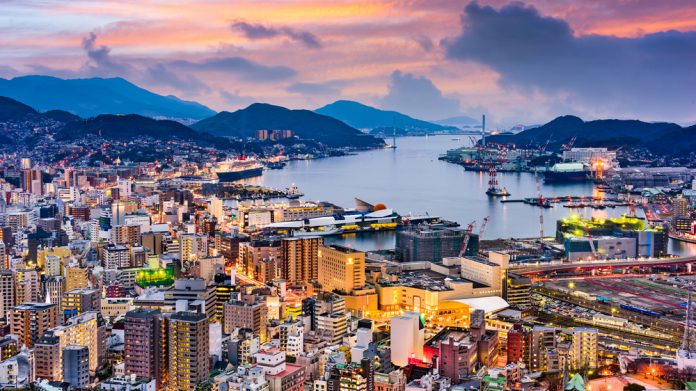 Following a recent meeting at the city of Iki it has been confirmed by the Kyushu Governor's Association that the city of Nagasaki is to lead all efforts to develop an integrated resort on the island.
Confirming the passage of a "unique" special resolution, consisting of a petition to the central government, all nine prefectures within the Greater Kyushu region have agreed to support the efforts of Nagasaki in the development of an IR in the region.
This encompasses the seven prefectures on Japan's Kyushu island, namely Fukuoka, Saga, Nagasaki, Kumamoto, Oita, Miyazaki and Kagoshima, as well as Yamaguchi prefecture on the largest Japanese island, Honshu, and Okinawa, the largest of Japan's most southerly islands.
Now to be known as the Kyushu Regional Strategy Conference group as a result of the issuance of support for a Nagasaki situated IR, work is to now commence to establish a project team whose chief role will be to assist in all efforts related to the push.
This is set to include all governors from within the Kyushu region and chairman and committee members of various organisations, all of which are to be involved in the creation of the IR Project Team for Kyushu-Nagasaki.
The Sasebo Chamber of Commerce, in partnership with Macau-based marketing strategy and corporate communications firm Hogo, is to host the prefecture's initial IR event later this month.
Set to welcome many of the local support groups involved in the recent decision, it is also said that IR operators who may have an interest in the region could also be in attendance.
Hōdō Nakamura, the governor of the Nagasaki Prefecture, stated: "If the Kyushu-Nagasaki IR proceeds, we believe it will offer a tremendous boost and further support to our tourism and economic efforts. We aim to have the Kyushu-Nagasaki IR supported by our "All-Kyushu" campaign which will be led together by all of the prefectures within Greater Kyushu."