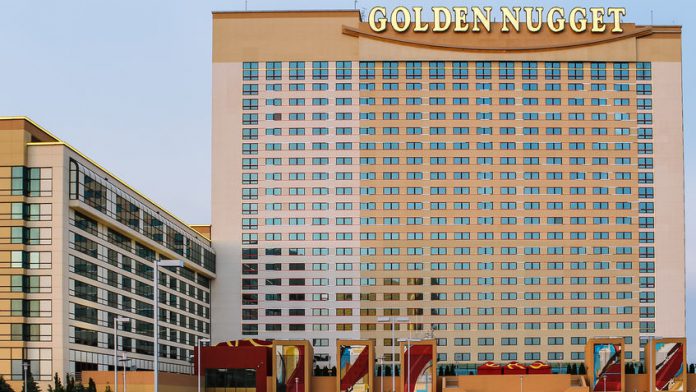 New Jersey online casinos posted another near record revenue performance last month, as total figures for June jumped almost 22 per cent to $283.7m from $233.6m year-on-year.
The Garden State's igaming saw a 67.8 per cent increase to $38m (2017: $22.6m), which was once again spearheaded by the Golden Nugget whose monthly take saw a similar percentage jump to $13.5m, ahead of Resorts Digital's $6.9m, over double it's 2018 figure.
Steve Ruddock, lead online gambling analyst for PlayNJ.com, believes Golden Nugget's online operation could surpass its land-based interests by the close of 2019: "Golden Nugget's ability to generate nearly 50 per cent of its revenue through its online casino, without cannibalising its brick-and-mortar operations, should be a wake-up call to every state lawmaker and casino owner who still make the false assumption that such a dynamic is not possible. Online and retail gambling are not simply compatible, they're mutually beneficial."
Land-based casinos also secured an overall increase, despite the story of individual declines continuing in the face of the new competition added 12 months ago, with its $236m representing a 13.7 per cent jump from $207.4m.
Kevin Ortzman, president of the Casino Association of New Jersey, commented: "Summer is in full swing and Atlantic City is busy with visitors. June was a great month for Atlantic City as we enjoyed great weather, marked the one-year anniversary of the legalisation of sports betting, along with the one-year anniversaries of the opening of two new casinos. We look forward to continued growth throughout the summer as we welcome visitors to our dynamic resort destination."
New Jersey sportsbooks, coming off the back of a month in which it beat Nevada for the first time ever, accepted $273.2m in bets in June, down 14 per cent from $318.9m in May, with the handle yielding $9.7m in revenue, a 37 per cent decrease from $15.5m a month earlier.
Dustin Gouker, lead sports betting analyst for PlayNJ.com, said of New Jersey's performance: "To approach $275m during a month where the only major sports betting event is the NBA Finals says something about the trajectory of New Jersey's market. 
"Basketball clearly drives interest, but it also shows that interest in sports betting in general continues to expand."
Adding on the issue of impending increased competition: "The rate of growth will eventually level out, but I do not believe that time is at hand. The fact that New Jersey is now on par with Nevada, a market that has matured over generations, is remarkable. Competition from the launch of Pennsylvania's sports betting apps could slow momentum, though."