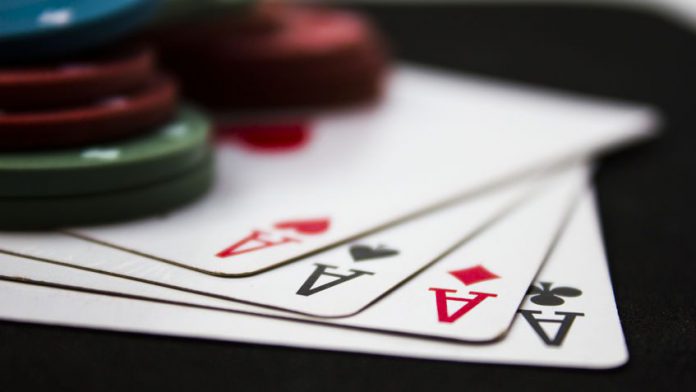 Payment provider MuchBetter has thrown its support behind a new summer series poker tournament, which lets fans play against a smattering of top poker professionals.
Lauded as the "the first social online poker tournament of its kind," successful participants could find themselves scooping a seat at August's European Poker Tour in Barcelona, or the new tournament series, Lex Live 2 in London. 
In collaboration with PokerStars, whose platform the tournament utilises, poker streamers, Lex Veldhuis, EVAisOP, Spraggy, Arlie, Fintan Hand and Felix Schneiders, have each created private clubs allowing direct competition with members across four game weeks. 
Israel Rosenthal, MuchBetter co-founder and CEO, said of the decision to sponsor the tournament: "At its heart, poker is all about community. Poker sites have grown this community to such a degree that players can sit across the table with anyone anywhere on the planet, but we believe that the future of poker also involves going back to its home game roots through community tournaments like this. 
"At MuchBetter, we're committed to being part of the poker community in all its forms and enabling players to play the game however they like. We know that every poker fan wants a seat at EPT Barcelona, and this tournament is a golden opportunity to secure a place"  
Games will be played across several weeks in July and August in club mini-leagues to decide the 600 Grand Final participants, made up of 100 from each club, when all six clubs and their captains go head-to-head. 
The winner of the grand final will win the full EPT package, second, third and fourth are to gain seats in Barcelona while fifth, sixth and seventh will be awarded a place at Lex Live 2.
Veldhuis, one of the team captains, added: "Like the other club captains, I know I go into this tournament with a target on my back. I'm sure my followers will love the idea of beating me in a private game, but don't expect me to go easy on them. 
"I want to win this tournament as much as anyone, and make sure I come out on top against the other streamers. More than anything though, it's good to be taking part in something new. 
"I started doing the Lex Live events because I know fans want to feel part of the poker community, and this tournament is the same. It's poker stripped back to basics, replicating the kind of private home game that got me into poker in the first place."