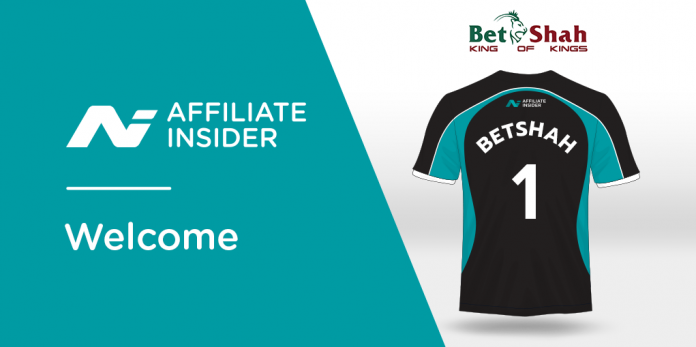 Planning to make a 'successful entry' into the affiliate space, BetShah has launched a new affiliate programme which will gain management support from the AffiliateINSIDER team.
Through the partnership, AffiliateINSIDER will both support and aide the development of BetShah's affiliate marketing strategy to a global market and provide affiliate relationship management of the highest calibre upon launch.
Ioannes Lagos, Project Manager at Betshah, said of the partnership: "We are really looking forward to working with AffiliateINSIDER. They have met our expectations and won our trust among several worthy candidates and we feel confident that our affiliate programme is in very good and experienced hands.
"Our goal will be twofold: First, the AffiliateINSIDER team will help us launch our affiliate program and contribute towards BetShah creating a successful entry into the community as well as recruiting new affiliate partnerships. Our second goal is to cement and further enhance our existing partner relationships."
Lee-Ann Johnstone, Founder and CEO at AffiliateINSIDER, added: "We're delighted to be partnering with new and promising companies like BetShah and we are eager to spearhead their affiliate marketing strategy and program launch, as well as deliver additional PR, events and media support services.
"With an innovative product stack and keen enthusiastic team dedicated to supporting the affiliate channel as a major part of their acquisition model we are looking forward to representing BetShah at future affiliate events".
Betshah will be exhibiting as a main sponsor at the Betting on Sports conference which is held alongside the Digital Marketing Forum and CasinoBeats Summit, in partnership with SBC Events in London (17th – 20th September).