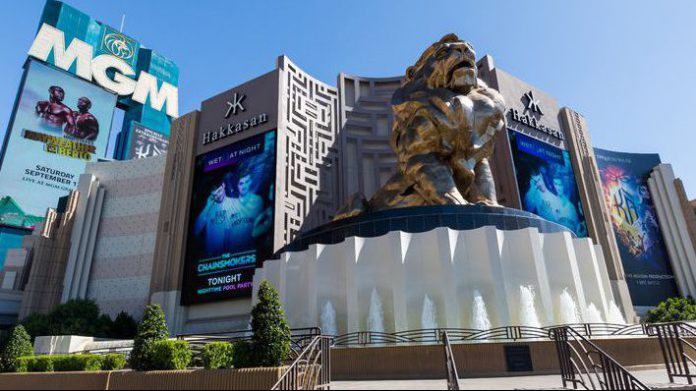 The National Council on Problem Gambling has issued MGM Resorts International with a 'Public Awareness Award,' in recognition of the GameSense responsible gambling education program.
Received at the NCPG's 33rd national conference that was held in Denver recently, the award is designed to highlight organisations that demonstrate an outstanding commitment to social responsibility related to problem gambling.
GameSense, launched across all US-based MGM properties in 2017, was developed by the British Columbia Lottery Corporation, and integrates responsible gambling education and support into guest service culture to ensure guests make informed decisions and keep gambling fun.
Keith Whyte, NCPG executive director, celebrates MGM Resort's innovation and leadership with GameSense: "I would like to congratulate Rich and the entire team at MGM Resorts for their leadership in raising public awareness about responsible gambling. 
"Their initiative to implement GameSense across all their properties, far in advance of the regulatory requirements in most jurisdictions, has already led to almost one million teachable moments with their customers."
GameSense, licensed to MGM by the BCLC, integrates responsible gambling education into the company's entire guest service model, through employee training, interactive touchscreens, printed educational materials and other resources.
Rich Taylor, executive director of responsible gaming at MGM Resorts, commented: "We can't thank the National Council on Problem Gambling enough for presenting us with this award. Our entire team takes great pride in the work we're doing to promote responsible gambling throughout the world.
Before stressing that via the introduction GameSense has led to more than 950,000 customers having positive, transparent and proactive interactions about how to gamble responsibly: "GameSense continues to transform the way we approach responsible gambling with our guests and MGM Resorts is committed to leading the conversation to help develop a culture of responsible gambling and player health across the world."
Dr Jamie Wiebe, director of player health at BCLC, added: "Research shows that positivity, simplicity and friendliness lead to increased player engagement and it's great to see MGM Resorts using this approach through GameSense, which was first developed and introduced by BCLC in 2009, to increase positive play behavior amongst its players. 
"This important recognition of MGM Resorts' work to raise the bar of responsible gambling programming is certainly well deserved."