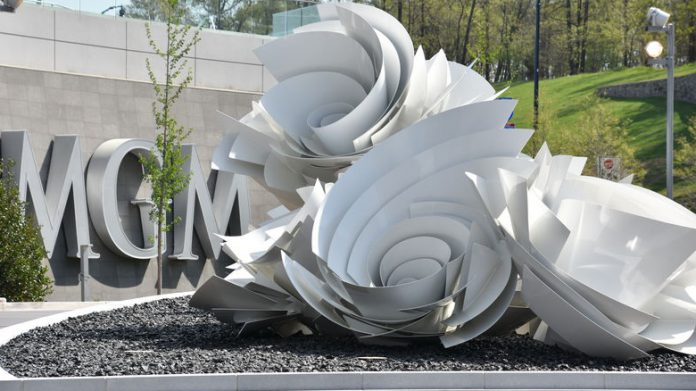 MGM Resorts International has become the latest casino entertainment resort operator to stress that it remains "excited about our targeted growth opportunities in Japan".
The company is facing a fierce battle to secure rights to construct in its primary region of Osaka, with Las Vegas Sands reemphasising its desire to win the race to obtain one of three licences set to be up for grabs.
Coming as the firm reports its latest set of financial results, MGM has seen increased revenues but a significant profit decline of 64.9 per cent to $43.4m (2018: 123.7m) in its second quarter performance, as increased expenses impacted its bottom line.
Operating income increased two per cent compared to the prior year quarter to $371.1m (2018: $363m), including $43m in restructuring costs directly related to the operating model component of the MGM 2020 Plan.
Regarding which Corey Sanders, CFO and treasurer of MGM Resorts, explained: "During the quarter, we made significant progress on phase one of MGM 2020 with reductions in labour and sourcing savings. 
"We are transforming the company's operating model to maximise both efficiencies and guest satisfaction. We are also empowering our leaders to make faster decisions. We feel increasingly confident that we will achieve our phase one adjusted EBITDA uplift target of $200m in 2020, compared to when we started the plan. In fact, we now expect to realise roughly $100m in 2019 compared to our previous guidance of around $70m."
Revenue for the second quarter saw a 13 per cent increase from $2.85m to $3.22m, helping to push its performance for the first six months of the year to $6.4m, representing a 12.6 per cent jump from $5.68m.
During Q2 MGM's Las Vegas strip interests saw a slight one per cent revenue increase to $1.5bn, with an rising room uptake helping offset a dwindling casino performance, driven by a four per cent dip in table games hold.
The company's regional US properties jumped 29 per cent from $709m to $911m, driven by the opening of MGM Springfield and the acquisitions of Empire City Casino MGM Northfield Park. 
MGM China also boasts a healthy revenue rise of 26 per cent to $706m, primarily as a result of the continued ramp up of operations at MGM Cotai following its opening in February 2018, and an increase in main floor table games hold percentage.
Jim Murren, chairman and CEO of MGM Resorts International, commented: "We have the best portfolio of gaming assets in the US, with leading positions in most of our markets allowing us to outperform our competitors. 
"We feel good about the remainder of 2019, given the strength in our convention bookings and entertainment calendar. In addition, we expect MGM 2020 will be an additional catalyst for second half earnings growth.
"Improvements to our operating model, through MGM 2020, also grant us better control over our fixed and variable costs, providing multiple levers to quickly respond to potential changes in business conditions. 
"We are confident that we will achieve our 2020 targets of $3.6bn to $3.9bn in consolidated adjusted EBITDA and significant growth in free cash flow, through continued ramp up at our newer properties and further progress in executing our MGM 2020 Plan. 
"We remain excited about our targeted growth opportunities in Japan, sports betting and interactive initiatives while maintaining a disciplined approach to capital allocation and creating long term value for shareholders. To that end, we bought back 11 million shares during the quarter."