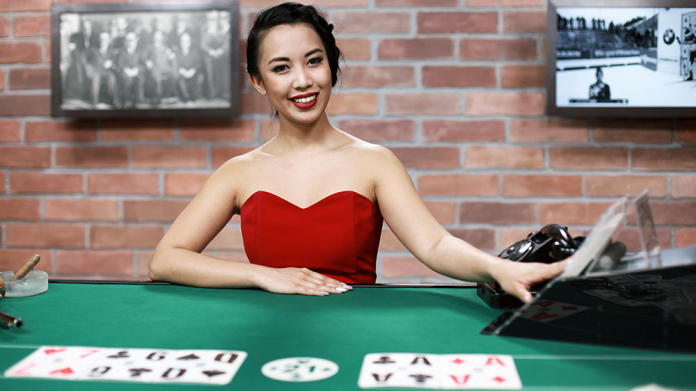 Live broadcasted games are fast becoming a "must have" solution for online gaming operators said TVBET, who helped its key partner to increase the number of monthly bets taken from 6,136 to 452,617 in the space of just six months.
The recently rebranded independent live games provider told CasinoBeats that, on average, the launch of TVBET games combined with marketing support has helped its partners to record a 56 per cent increase in bets taken after one month, climbing to 200-300 per cent after three months.
It currently offers 10 unique games – Keno, 21, 1Bet, 5Bet, 7Bet, JokerBet, PokerBet, Wheel of Elements, WheelBet and Backgammon – presented by English speaking dealers.
"At the moment we offer 10 games, but there are going to be 16 of them by the end of the year," explained Yaroslava Isaenko, sales executive officer for TVBET. 
"I believe that in the next five years live games will grow to take around 30 per cent of the online betting and gaming market, taking their place as a must-have solution for all the major operators and platform providers."
Peter Korpusenko, TVBET CEO, commented: "In just three years (launched 2016), the company has launched 10 unique games and offered online, mobile and land-based versions of its software to our partners. We've completed over 100 integrations and, since the beginning of this year, doubled the company's financial projections."
He said that the company chose to focus on fast live games because players have more trust in products they can see broadcasted live, in this case from TVBET's Cyprus studio.
"The key difference from the others (live games suppliers) is our modern approach and technically advanced product," added Korpusenko. "We can make our decisions quickly without looking back. 
"This allowed us to design twice as many games as our competitors in the same period of time, with better video quality and richer features. Moreover, our technical capacity allows us to add customisable benefits like jackpots, free bets, or promo codes – features that you can't find in our competitors."
Live gaming will be a key topic on the first day of this month's CasinoBeats Summit, held at Olympia London from 17-20 September. The concept is now firmly embraced by so many of the leading casino software suppliers.
For example, NetEnt reacted to a 4.1 per cent revenue decline in Q2 – underpinned by a weak performance in the Nordics – by turning to live casino.
"Looking ahead, we continue to invest in increased game production, a technical platform featuring more functionality, and live casino, in order to defend, and over the longer term increase our market shares in all our markets," said Group CEO Therese Hillman.
Meanwhile, Greentube – a division of Novomatic – has recently recruited Evolution Gaming to power its live casino services across multiple jurisdictions.
Richard Poole, head of B2C brands at Greentube UK, said: "Live casino is now a prerequisite for a digital casino and Evolution Gaming come with a fantastic pedigree and a market-leading product."