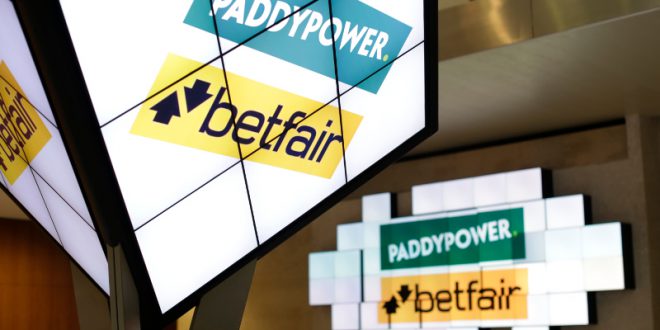 In a move which will see the creation of the largest online betting and gaming operator globally, The Stars Group is to be acquired by Flutter Entertainment, operator of Betfair and Paddy Power via an all share combination. 
The approval of Flutter and TSG Shareholders is expected to be sought in the second quarter of 2020. Completion is expected to occur during the second or third quarter of 2020.
Gary McGann, Chair of Flutter, said: "This is an exciting and transformational combination that will bring together two strong, complementary businesses to create a global leader in the fast-growing online sports betting and gaming industry.
"Under Peter Jackson's leadership we will bring together a management team with the experience required to ensure a successful integration of the businesses, with minimal disruption, during a time of unprecedented change in the sector.
"The combined group will be a strong voice in the promotion of responsible gaming worldwide and will lead industry standards on the protection of customers, whilst building sustainable relationships with them." 
Dave Gadhia, Executive Chairman of TSG, commented: "The Board of TSG and I are delighted to recommend this exciting combination of TSG and Flutter, which we believe will create significant value for TSG's shareholders.
"Over the past four years our team, led by Rafi, has been working relentlessly and passionately to stabilise, grow and establish TSG as one of the clear leaders in our industry. 
"We seized new opportunities in poker, significantly grew our casino business, acquired one of the UK's most notable sportsbook brands in Sky Bet, built a significant presence in Australia through BetEasy, and teamed up with Fox Sports to launch Fox Bet to position ourselves to become a leader in the US.
"We have long had respect for Flutter, and believe the combination is a natural next step in the evolution of the business, creating a leader in online betting and gaming with trusted brands, diversified revenues, stand-out technology and the best operational and managerial talent in the industry. 
"With TSG appointing a significant portion of the new Board, we look forward to working together with Gary, Peter and the Flutter team to continue and contribute to the success of our combined business." 
On a proforma basis, the combined group's annual revenue would have been £3.8bn in 2018, making it the world's largest online betting and gaming operator. 
Immediately following completion of the combination, Flutter shareholders would own approximately 54.64 per cent. and TSG Shareholders would own approximately 45.36 per cent. of the share capital of the Combined Group.
Upon completion, it is intended that the combined group's board will comprise of: 
 A 14-person Board drawing on expertise and experience of Flutter and TSG

Gary McGann, currently chair of Flutter, will assume the role of chair of the combined group. 

Divyesh Gadhia, currently executive chairman of TSG, will assume the role of deputy chair of the combined group. 

Peter Jackson, currently CEO of Flutter, will assume the role of CEO of the combined group. 

Jonathan Hill, currently CFO of Flutter, will assume the role of CFO of the combined group. 

Rafi Ashkenazi, currently CEO of TSG, will assume the role of COO of the combined group. 

In addition, nine non-executive directors comprising five nominated by Flutter, three nominated by TSG and the appointment of Richard Flint, former CEO of SBG
Peter Jackson, CEO of Flutter, said: "The combination represents a great opportunity to deliver a step change in our presence in international markets, and ensure we are ideally positioned to take advantage of the exciting opportunity in the US through a media relationship with Fox Sports, as well as our development of US sports betting through Flutter's FanDuel and TSG's Fox Bet brands.
"We are committed to these two high quality brands to drive the growth of the combined group in the US. The combination will turbocharge our existing four-pillar strategy and provide world-class capabilities across sports betting, gaming, daily fantasy sports and poker, as well as greater geographical and product diversification.
"We believe the combination of Flutter and TSG will deliver substantial value for shareholders. We will have an exceptional portfolio of leading recreational brands and best-in-class products on industry-leading technology platforms." 
Rafi Ashkenazi, CEO of TSG, added: "This exciting combination will allow us to enhance and accelerate our existing strategy. In recent years, we have transformed TSG from a single product operator in poker, to a diverse global leader with multiple product offerings across poker, gaming and sports betting.
"The combination with Flutter will further enhance our company's core strengths, and position us strongly for the future in this rapidly evolving industry. I'm delighted to be joining the board of the combined group and to serve as its COO."
Richard Flint, only recently inducted into the Sports Betting Hall of Fame, commented: "I have a lot of admiration for what Rafi and Dave have achieved in first stabilising, and then building one of the most successful gaming companies in the world through the acquisition of great businesses in both the UK and Australia.
"In addition, the growth of TSG's online casino operations points to the success TSG has had in cross-selling casino product to its traditional poker customer base. I am excited about the prospect of joining the board of the combined group as a non-executive director following completion of the transactio,n and believe that the combination of TSG and Flutter will create a compelling proposition in global sports betting and gaming."
It is suggested that the combination will deliver substantial value creation for shareholders from pre-tax cost synergies of £140 million per annum, along with potential revenue cross-sell in international markets and lower finance costs.