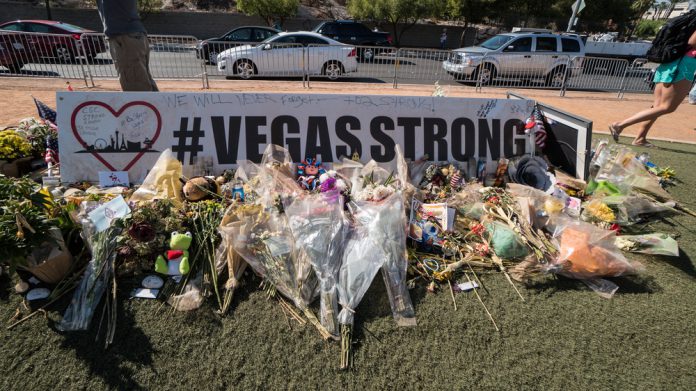 MGM Resorts International has reached a settlement agreement in the region of $735m – $800m with all plaintiffs involved in the October 1, 2017, Las Vegas shooting.
On that day 58 people were tragically killed and hundreds more injured when a gunman opened fire on a crowd of 22,000 at the Route 91 Harvest music festival from the Mandalay Bay, with the site remaining closed since the next morning.
The agreement represents the resolution of the company's and the plaintiffs' counsel's previously disclosed mediation efforts, with the entire process expected to be complete by late 2020.
"Today's agreement marks a milestone in the recovery process for the victims of the horrifying events of 1 October," explained Robert Eglet, a lead plaintiffs' counsel. 
"While nothing will be able to bring back the lives lost or undo the horrors so many suffered on that day, this settlement will provide fair compensation for thousands of victims and their families. 
"MGM Resorts is a valued member of the Las Vegas community and this settlement represents good corporate citizenship on their part. We believe that the terms of this settlement represents the best outcome for our clients and will provide the greatest good for those impacted by these events."
Under the settlement agreement, the parties will dismiss and release all pending litigation, including the participating claimants' claims against MGM Resorts and additional parties named in those claims, and the declaratory-relief actions filed by MGM Resorts.
MGM Resorts stresses that the proposed settlement is not an admission of liability by the organisation.
"Our goal has always been to resolve these matters so our community and the victims and their families can move forward in the healing process," stated Jim Murren, chairman and CEO of MGM Resorts. 
"This agreement with the plaintiffs' counsel is a major step, and one that we hoped for a long time would be possible. We have always believed that prolonged litigation around these matters is in no one's best interest. It is our sincere hope that this agreement means that scenario will be avoided."
Last month MGM unveiled plans to transform the Las Vegas Village in to a community and athletic centre, as well as a parking site for the Allegiant Stadium.