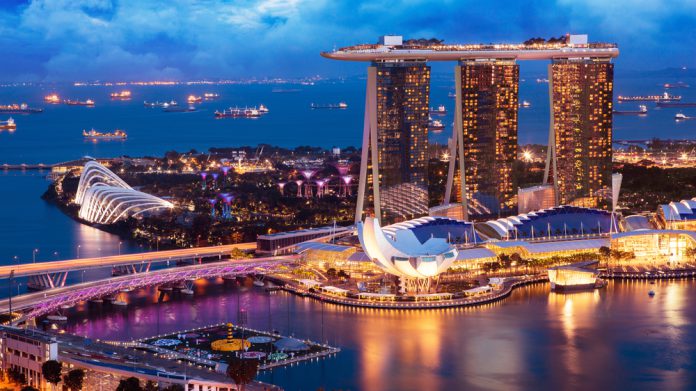 Almost three months after ditching plans of pursuing an integrated resort development in Osaka in favour of Yokohama, Las Vegas Sands is striving to utilise prior experience, most notably at its Marina Bay Sands property, to ensure success should the firm be successful.
With three licenses up for grabs to gain initial entry into the new Japanese industry, George Tanasijevich, LVS' managing director of global development, addressed the firm's ambitions at a recent presentation in the city. 
Allaying any concerns regarding potential impacts on local businesses, stressing "no competition" would exist with those hotels, it was said that any LVS development would seek to emulate its existing Singapore-based MBS entity.
Emphasising a belief that any potential Yokohama IR should become a major contributor to the region as well as an iconic addition to the city's skyline, Tanasijevich is quote in Inside Asian Gaming as stating: "I want to create entertainment not yet seen before. I want to make a Yokohama a place I want to visit over and over again.
"I want to build an iconic building like MBS. However, it should be a building completely different from MBS and other IRs. I want it to be unique, complementing and integrating with existing infrastructure.
"For that purpose, I want a Japanese partner and develop a business understanding of what is needed in the area. I hope to be a welcome presence and enjoy growth along with Japanese business."
Adding: "I want to collaborate with residents and take it in the right direction. Perhaps we will all be able to see the results we have achieved in Singapore. I want to use that experience to create an amazing IR in Yokohama."
Last month LVS' chairman and chief executive officer Sheldon Adelson proclaimed that the firm is "aggressively pursuing" additional development opportunity in global markets, with Japan in particular highlighted.
This followed the city of Yokohama officially launching its RFC process, with the region vying to secure one of three highly sought after licences.
Proposals for those seeking to develop an IR located at the city's Yamashita Wharf area are now being accepted, with overseas operators and Japanese developers able to submit until late December.